Image of the Week
11-19-2011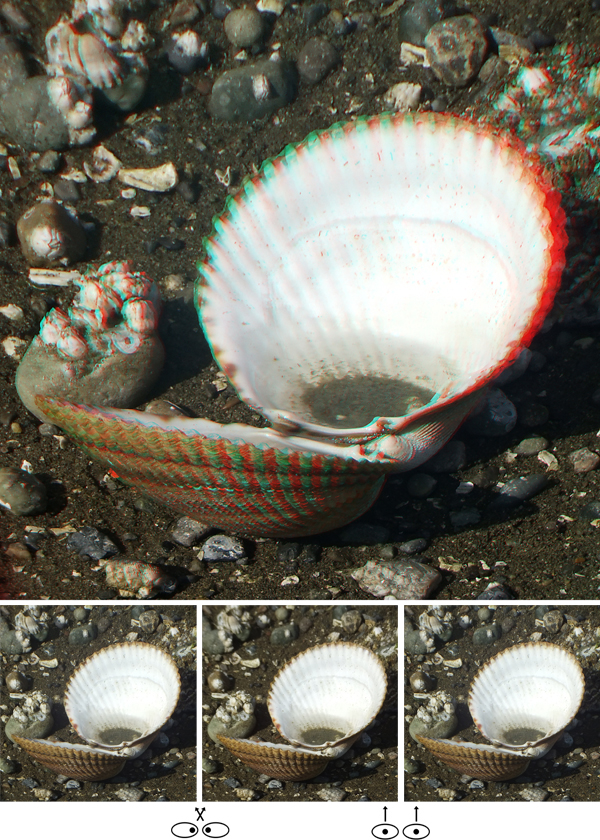 Cockle Shell -- Harstine Island

Hi All,
First, excuse a commercial message:
If you recall having seen Phantograms from Nature or Pop-Up 3D, think for a moment who might enjoy one for a holiday gift.
From now until December 31, 2011, all online orders for those books and Crossview 3-D will be doubled. Yes, doubled, order one, get two. No limit, no need for promo codes. I can't offer this on the Chronicle series Eye-Popping Books, but for each of those you order and I'll toss in collectors sets or both Insects and Butterflies & Moths. Books can be found by clicking here.
Today's image is a cockle shell from Harstine Island in Washington state on the Puget Sound, a great where it's hard to walk the beaches without crunching on clam, mussel, and oyster shells.
This image is a phantogram, and I invite you to print this image if you'd like to see it properly.
I send out a weekly email of these. If you'd like to be included, please go to the contact page and send me an email.
Previous Images of the Week