Image of the Week
01-26-2019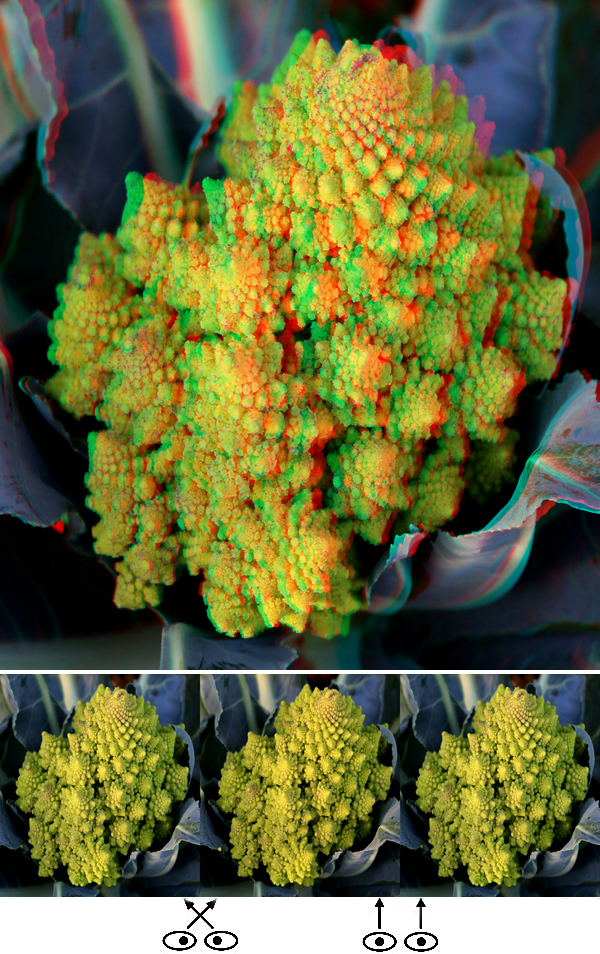 Romanesco Cauliflower

Hi All,
I'd just about given up on seeing beautiful fractal cauliflower from my plants, thinking about pulling them in favor of another crop, when suddenly they appeared, wrapped inside encompassing leaves. Great stuff for a 3-D photographer, and eventually for some nice meals. I shot these with a Canon 70D camera using a tripod and slidebar to get the left and right eye shots and frame sides for phantogram processing.
I'm glad the government shutdown has ended, sad we will probably have to endure two more years of this administration. This past week US Secretary of State described Venezuela's Madura regime as "morally bankrupt, criminally incompetent and undemocratic to the core." This may be true, but to me it's another example of the Trump administration's continued projection of its own nature and inadequacies in describing someone else.
Barry Rothstein
I send out a weekly email of these. If you'd like to be included, please go to the contact page and send me an email.
Previous Images of the Week