Image of the Week
11-26-2011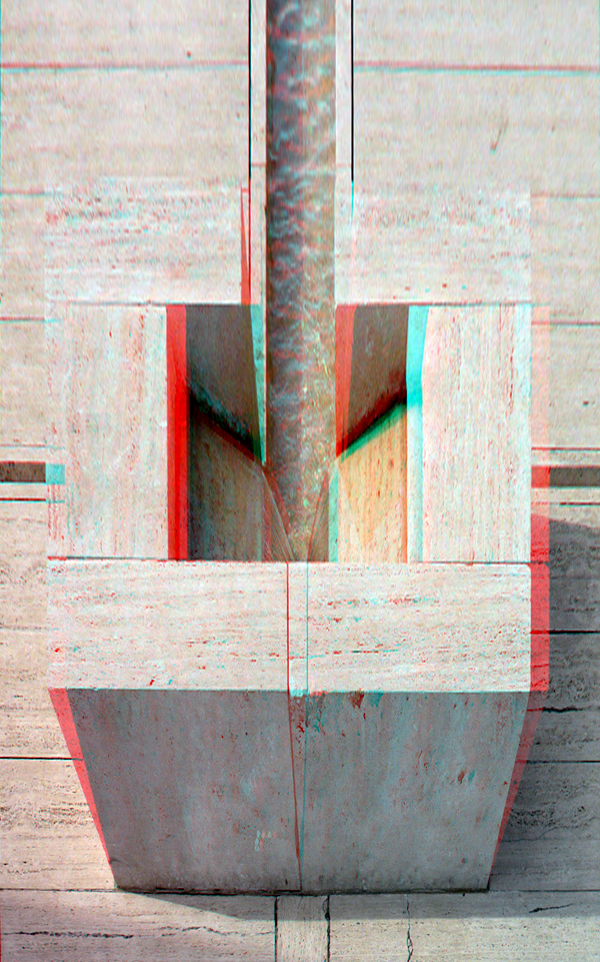 Courtyard Fountain at the Salk Institute

Hi All,
First the commercial message:
From now until December 31, 2011, all online orders for Phantograms from Nature, Pop-Up 3D, or Crossview 3-D will be doubled. Order one, get two. No limit, no need for promo codes. This applies to both 'perfect' and 'imperfect' books, and the 20% discount for 5 or more books still applies. 2 for 1 doesn't apply to the "combo" book offers, nor for the Chronicle Eye-Popping books, but for each of those you order and I'll toss in collectors sets of both Insects and Butterflies & Moths. Books can be found by clicking here.
Tomorrow (Sunday 11/27/11) I'll be at Santa Ana for the Patchwork Art Festival, and next weekend (12/2/11 - 12/4/11) at the San Diego Art Festival in Del Mar at the Fairgrounds.
Today's image was taken at the Salk Institute in La Jolla, California. Built in the 1960s largely through a $20,000,000 grant by March of Dimes, Jonas Salk, the developer of the polio vaccine, selected world-renowned architect Louis I. Kahn to design it. One of the best known icons of architecture in southern California, it stands as a model for building a research facility, both in terms of functionality and inspiration, a true temple of science.
A courtyard with the institute's buildings symmetrically left and right faces the open expanse of the westward sky to the Pacific ocean. This fountain bisects the courtyard lengthwise with a narrow water channel.
This was done with a pair of 'point & shoot' cha-cha shots with a small digital 2-D camera. This image is a phantogram, and I invite you to print this image if you'd like to see it properly.
I send out a weekly email of these. If you'd like to be included, please go to the contact page and send me an email.
Previous Images of the Week