Image of the Week
07-18-2015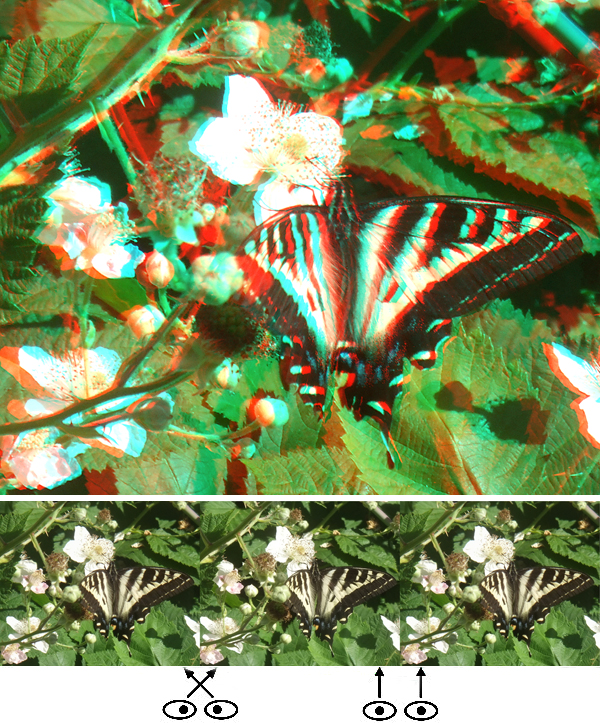 Swallowtail Butterfly

Hi All,
This is another shot from Salt Spring Island, in British Columbia, Canada. It was shot with a Fuji W3 and Cyclopital macro attachement. It's not a phantogram. I felt fortunate enough to get a few good shots of it, and don't expect it would've had much patience for sitting and posing with frame sides. I'd like to hear from someone the name of the plant around the butterfly. I've seen them all over the west coast this spring and summer.
I'M HAPPY TO ANNOUNCE that I'll soon be offering lenticulars of my images, including the head shots I've been producing of late. I can't tell you how many times I've heard at events "if only you didn't need the glasses." The lenticulars won't pop as much as the same images in anaglyph, but even so they're very good, and don't need glasses to view. If I've taken a head shot taken of you or a loved one, and are interested in a lenticular, let me know. I don't know yet what prices will be, but they'll be reasonable and a great value. And if particularly like one or more of my images, they too can be made up that way. I'm looking forward to offering them at events.
Barry Rothstein
I send out a weekly email of these. If you'd like to be included, please go to the contact page and send me an email.
Previous Images of the Week