Image of the Week
10-29-2016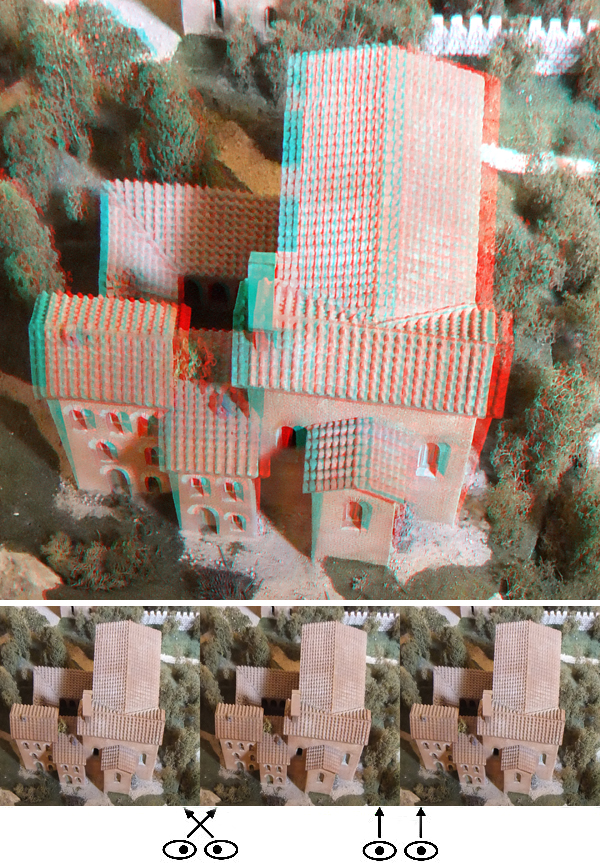 Scale Model of San Gimignano 1300

Hi All,
Exhaused, sick, and jetlagged, we're back from a 17 day trip to Italy and Paris, France. Just a nasty cold, and only got it on the travel day home, but nasty nonetheless.
in Italy we were 3 days in Rome, 7 days in the countryside of Tuscany, based in the town of Certaldo. As is the custom, we spent several of these days driving to and touring towns in the area. Perhaps the best example of a preserved medieval town is San Gimignano, and I'd strongly suggest you visit the town if you're in the area. Go on a weekday to avoid the crowds.
One of many interesting features is a scale model of the town as it was in 1300. It's in the back of one of the official gift shops, easy to find, and free to view. What's pictured in this image is a tiny part of the scale model. For a (shudder) 2D representation click on https://www.google.com/#q=san+gimignano+model.
We had a great meal there at Perucą, traditional country fare.
I took this shot with a Fuji W3, and used cues in the photo to approximate it into a phantogram.
Barry Rothstein
I send out a weekly email of these. If you'd like to be included, please go to the contact page and send me an email.
Previous Images of the Week