Image of the Week
02-17-2018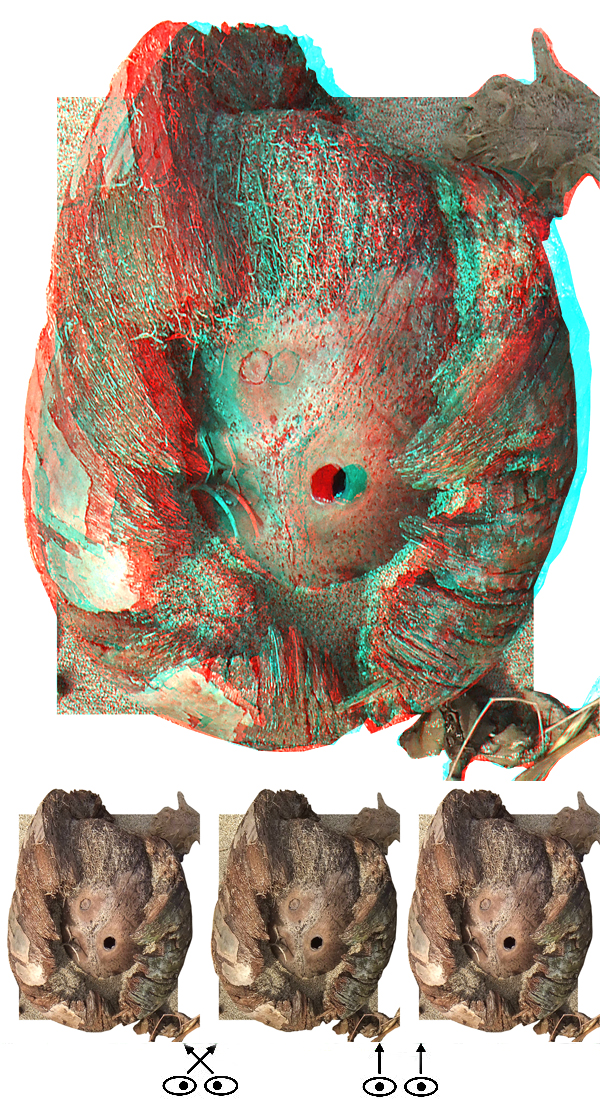 Coconut on the Beach

Hi All,
Coconut palm trees are one of the hallmarks of Hawaii, and discarded coconuts in various states of decay can be found on practically every beach there. I took several such shots, this one with a Fuji W3 with frame sides for phantogram processing. The actual size of this image is approximately 8" x 10". I masked out some of the beach sand for dramatic effect.
The political events of the past few weeks beg for ranting, but for the moment I'll mostly hold my peace. I'm greatly saddened by the way the current administration is ransoming the Dreamers against future immigrants. I'm somewhat contented by new inditements put out by the special counsel's office. On the subject of this past week's school killing, I can't help but wonder might be the tipping point for so called legislators to decide that no one outside of the military and police actually need guns whose only purpose is mass killing of humans.
Barry Rothstein
I send out a weekly email of these. If you'd like to be included, please go to the contact page and send me an email.
Previous Images of the Week