Image of the Week
11-12-2022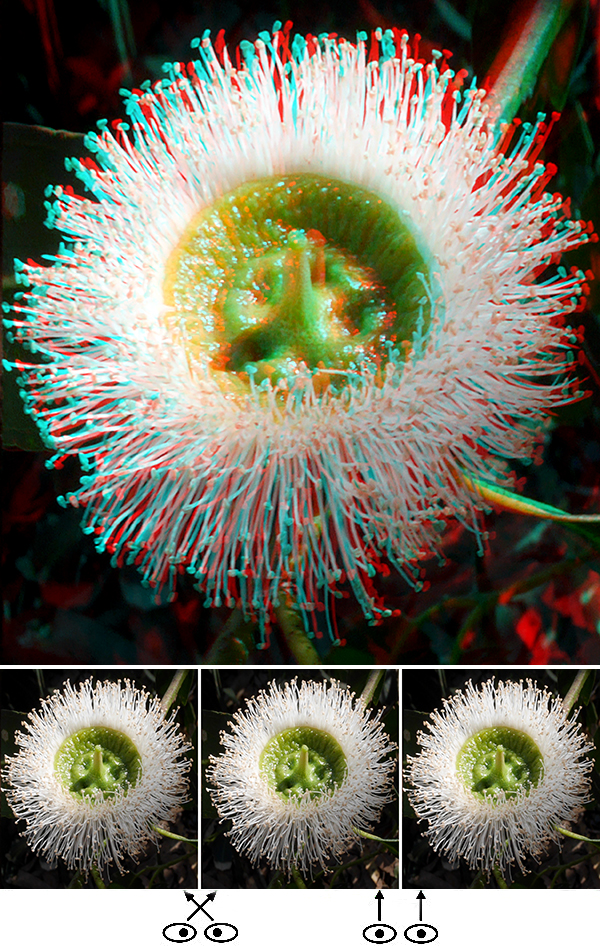 Another Look at a Eucalyptus Blossom

Hello Friends,
I almost always take numerous shots of a subject from various angles, and typically only one of the images ever sees the light of day. For every image I've shown there are usually dozens of images worthy of being seen. I'm sure this is true for almost all photographers. Earlier this year on January 22 I showed a shot of a eucalyptus blossom, and this one was left unshown. Scrolling through this years images looking for one to offer today, I decided to bring this one out. I hope you like it.
Like most of my macros of late it was shot with a Panasonic Lumix GX7 using frame sides for phantogram processing.
Mini rant: This was a good week for democracy in the USA. I'm glad to see that a plurality of voters in many places took the time to repudiate the MAGA crowd, and hope it'll continue.
Regards,
Barry Rothstein
I send out a weekly email of these. If you'd like to be included, please go to the contact page and send me an email.
Previous Images of the Week