Image of the Week
07-23-2011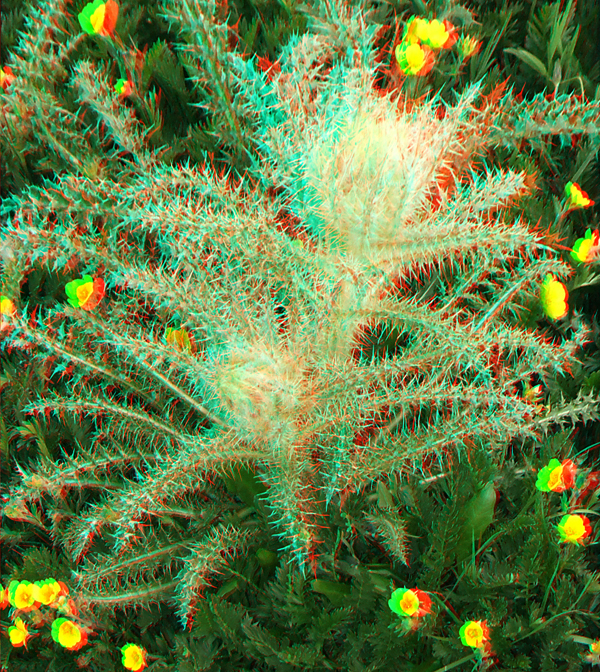 Roadside At Rockie Mountain National Park

Hi All,
The 2011 National Stereoscopic Association's 2011 convention was as usual outstanding. It was held this year in Loveland, Colorado. Next year's event will be more in our neck of the woods, in Costa Mesa.
Loveland is a gateway to Rocky Mountain National Park, so any trip to that region would be incomplete without spending time looking through that amazing place. We frequently spotted elk, some alone, some in good sized herds. Frequently with my head scanning the ground for good phantogram shots, I found several of this plant at the high elevations of the park. I'd appreciate it if someone can identify it, and email back what it's called.
This is a phantogram, and I invite you to print this image so as to be able to see it properly, back from an angle.
I send out a weekly email of these. If you'd like to be included, please go to the contact page and send me an email.
Previous Images of the Week