Image of the Week
09-27-2014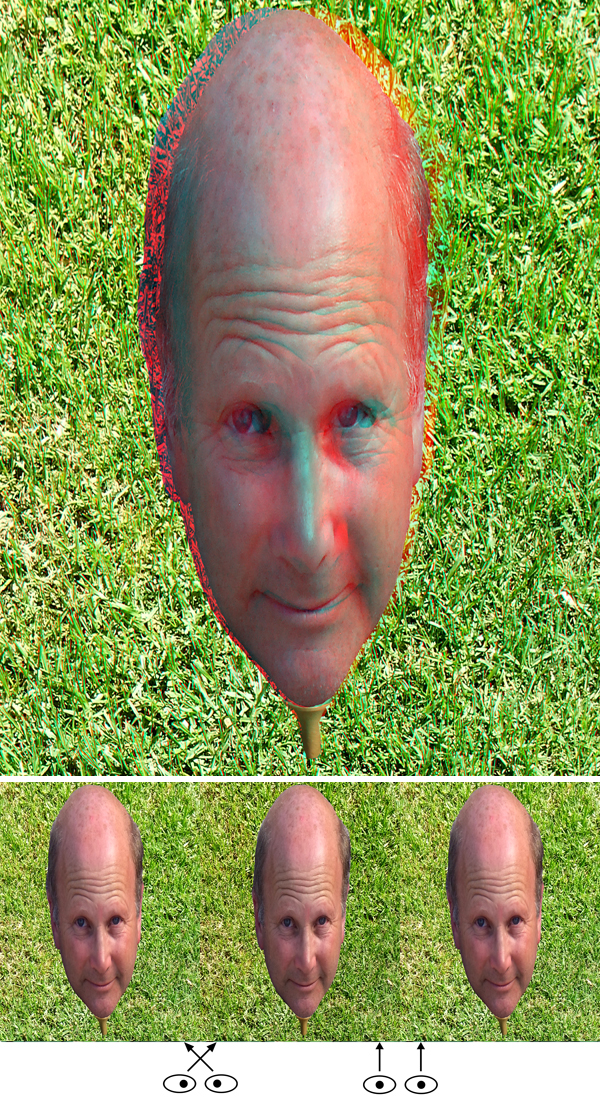 Headshot of Ken

Hi All,
Say hi to my neighbor Ken. This is a composite shot in three parts: 1) the grass; 2) the golf tee; and 3) Ken's head. I've been experimenting with creating 'headshots' like this.
It's a phantogram, and would best be viewed laid flat and back from an angle.
Barry Rothstein
I send out a weekly email of these. If you'd like to be included, please go to the contact page and send me an email.
Previous Images of the Week