Image of the Week
10-08-2016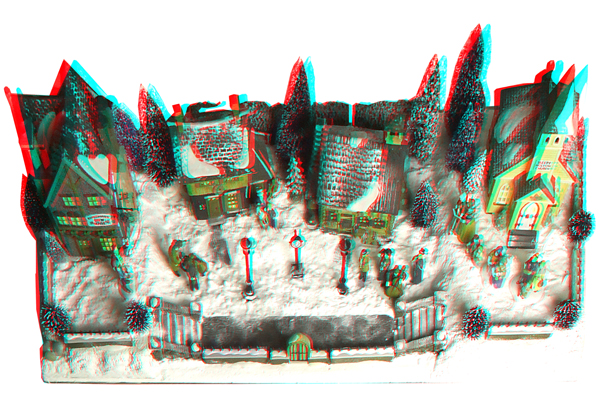 Dickensian Christmas Village

Hi All,
This model village in the Dickensian tradition was assembled by my neighbor and master Model-maker Bill Meusch. One of several vignettes he sets up during the Christmas season, this is his personal favorite, and I was happy he asked me to photograph it last year.
For Bill and his wife Diane, this will be their Christmas card this year, and it could be yours as well. It's available as a Christmas card, and can be found at http://3ddigitalphoto.com/notecards.asp#holiday. This image is also available in an 11" x 14" print that can be found at http://3ddigitalphoto.com/christmasvillageprint.asp.
This weekend is the Long Beach Open Studio Tour, a time when a number of Long Beach artists open their spaces to the public. A map of participating artists can be gotten at http://lbopenstudiotour.com/. Come by, have a drink, and see my unique stereoscopic art, maybe even pose for a phantogram headshot. The event is Saturday and Sunday, October 8-9, noon to 6 pm. I'm at 601 Ohio Avenue, Long Beach, CA 90814. My books, cards and prints will be available there at very special prices.
Barry Rothstein
I send out a weekly email of these. If you'd like to be included, please go to the contact page and send me an email.
Previous Images of the Week