Image of the Week
01-22-2011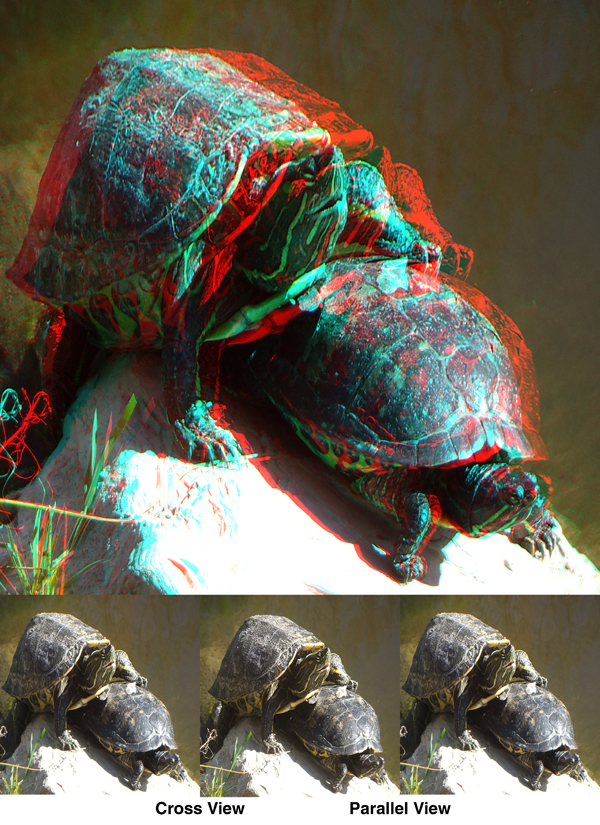 Turtles at El Dorado Park
Many of us in the 3-D community have embraced Fuji's W1 and W3 cameras, and look forward to new contenders in that market. As one that loves phantograms, I like to extrapolate simple point and shoot shots with these camera into something approximating a precise phantogram.
In addition to the anaglyph, I'm presenting stereo pairs as well for parallel or cross freeviewing. I invite you to print this image so as to be able to see it properly, back from an angle.
I send out a weekly email of these. If you'd like to be included, please go to the contact page and send me an email.
Previous Images of the Week