Image of the Week
05-14-2011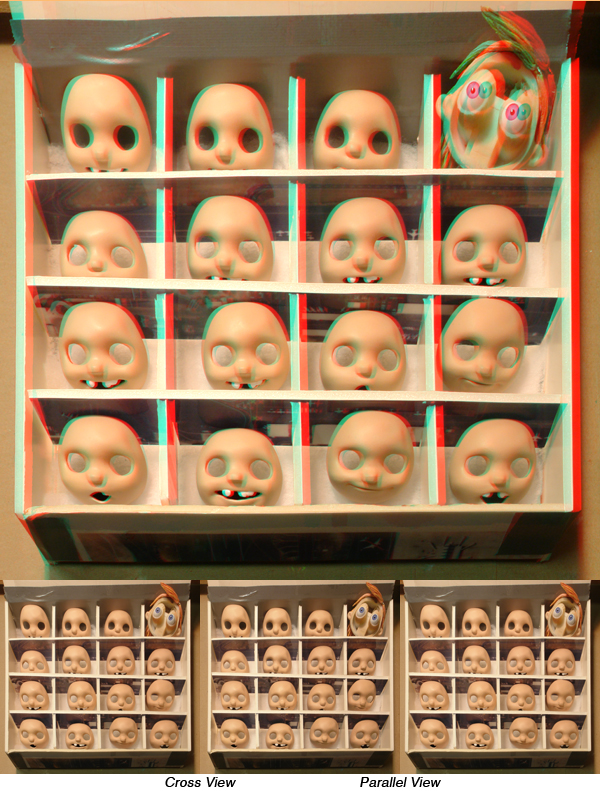 The Box Game
This image was taken at the Art Institute of Portland in August 2010, where master stop-motion animator Teresa Drilling provided a hands-on experience for her class, producing with them a stop-action animation called "The Box Game". The parts shown give some insight into how different facial are achieved in stop-action.
If you're in southern California I'd strongly recommend you make your way to tonight's (5/14/2011) showing of Coraline at the Downtown Independent Theatre, part of the 8th Annual LA 3-D Movie Festival. Ms. Drilling was part of the team at LAIKA that produced Coraline, and at the event tonight will be Brian Gardner, Stereoscopic Consultant for LAIKA on Coraline.
This is a phantograms. and I invite you to print this image so as to be able to see it properly, back from an angle.
I send out a weekly email of these. If you'd like to be included, please go to the contact page and send me an email.
Previous Images of the Week