Image of the Week
03-19-2011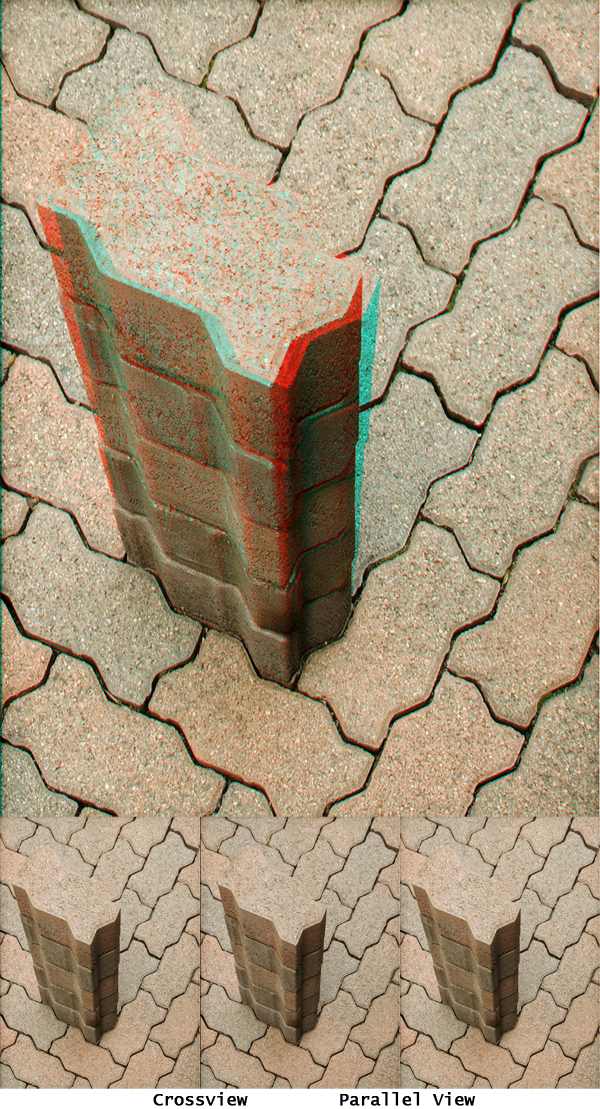 Bricks for Kicks
A rising star in the world of stereography, although for now known mostly just in the Los Angeles 3-D Club community, James (Jim) Staub combines a fine photographic eye, constant experimentation, great imagination, and technical expertise to produce an ever increasing supply of sensational images. I'm happy to include this image and down the road will try to share more of his.
He and I invite you to print this phantogram in order to best see it, laid flat on a tabletop and viewed back from an angle. I also provide it for freeviewing in either crossview or parallel view.
I send out a weekly email of these. If you'd like to be included, please go to the contact page and send me an email.
Previous Images of the Week