Image of the Week
01-07-2012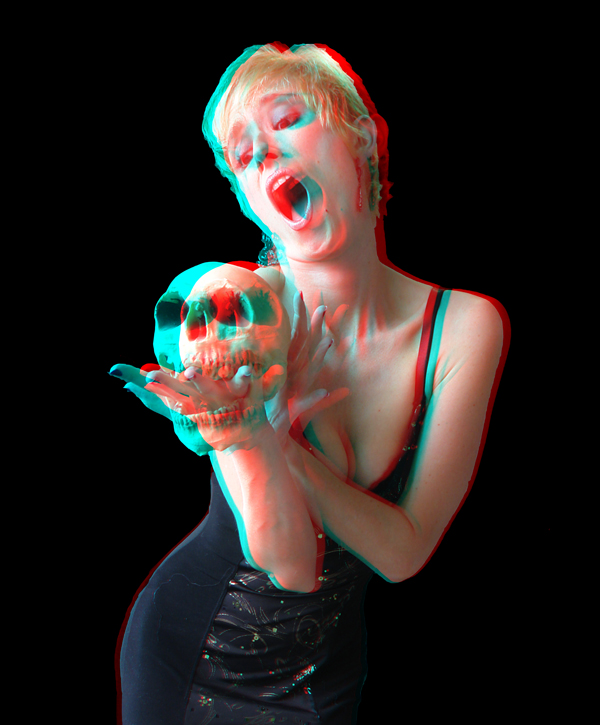 Please Just Listen -- Los Angeles Actress & Model Monica Himmel

Hi All,
This is one of my favorite images over the past few years, in it Monica improvising with the skull. Clearly she understands what works toward good 3-D.
In addition to acting and modeling, Monica recently wrote, produced, directed and acted in "Live Nude Girl", a play revealing the life of a model trying to survive in the Los Angeles acting/modeling scene. She's also turned her energy to an 'organizing' business. You can find her at www.MonicaHimmel.com.
This image is a phantogram, and you're welcome to print it out, although it's just fine looking at it straight on. Enjoy!
I send out a weekly email of these. If you'd like to be included, please go to the contact page and send me an email.
Previous Images of the Week