Image of the Week
01-06-2018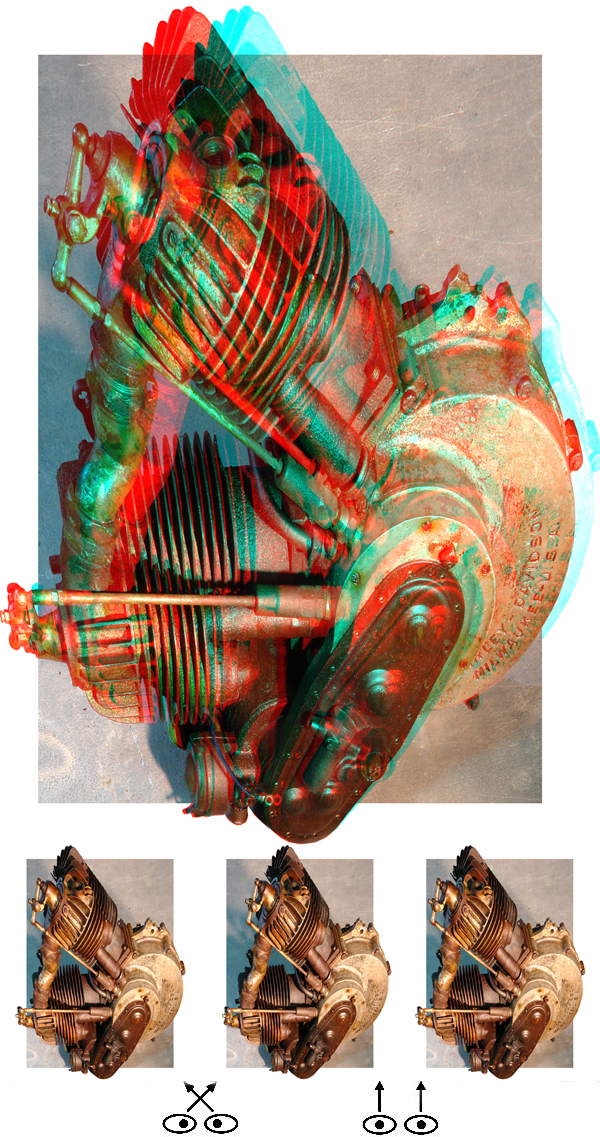 Motorcycle Engine - Enhanced with Masking

Hi All,
Happy New Year 2018! This marks seven years of these image-of-the-weeks. I hope you're enjoying them.
This image is a duplicate of a previous one two years ago, but with some masking done to enhance the overall effect. Click here to load the previous version.
I used to marvel at some of Terry Wilson's phantograms, which often employed similar masking, creating a fun through-the-window effect. While not wishing to steal from Terry, at times I needed to do some masking to remove unwanted elements from an image, and more recently I've employed such masking for dramatic effect. The backdrop for this motorcycle engine is pretty drab, so the masking deemphasizes it and brings my subject into clearer focus.
Still offering: I'm looking to donate boxes and cartons of my books to your favorite local organizations and good causes. Preferably children's organizations or schools, but I'm open to possibilities. I'm talking about Phantograms from Nature & Pop-Up 3D. If you donate the cost of shipping, I'll donate the books. Contact me if you're interested.
Barry Rothstein
I send out a weekly email of these. If you'd like to be included, please go to the contact page and send me an email.
Previous Images of the Week