Image of the Week
11-19-2016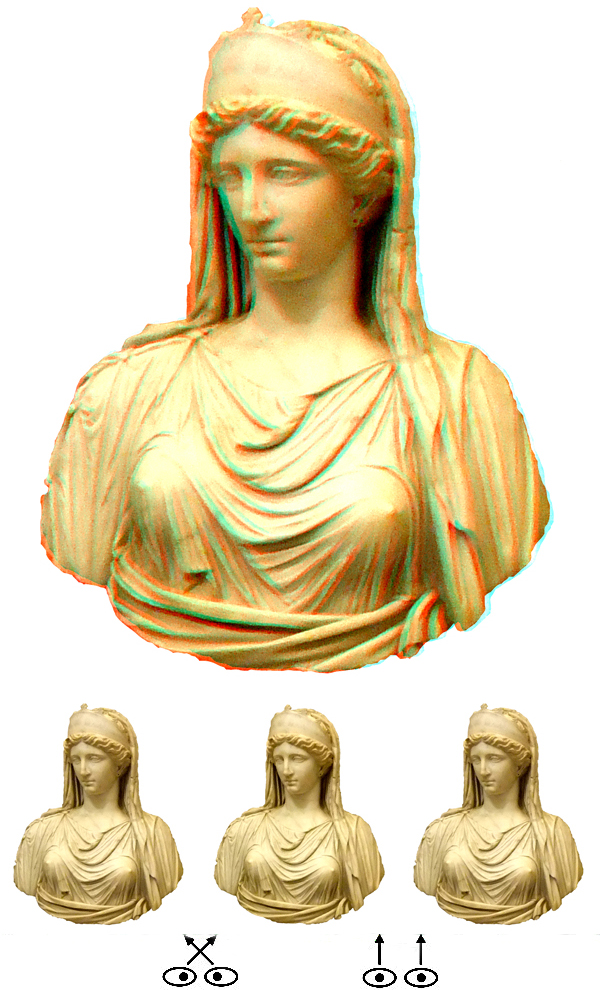 Antiquity at Galleria Borghese

Hi All,
This is another image I took at Galleria Borghese in Rome. I don't know who this woman was to have been or who the artist was. I took this shot with a Fuji W3.
In my experimentations, I occasionally shoot straight at my subject, and if there is a rectangle in the backdrop, I use it and process as I would a phantogram. The question is whether there's value in this approach. Most stereographers would consider this a waste of time and choose to auto-adjust in StereoPhoto Maker, and then adjust the convergence as desired.
If you're interested, have a look at http://3ddigitalphoto.com/examples.asp. On this page the left-hand images were cropped as phantograms, the right hand images auto-adjusted and set convergence to more or less match up with those on the left. What do you think?
Barry Rothstein
I send out a weekly email of these. If you'd like to be included, please go to the contact page and send me an email.
Previous Images of the Week