Image of the Week
06-21-2015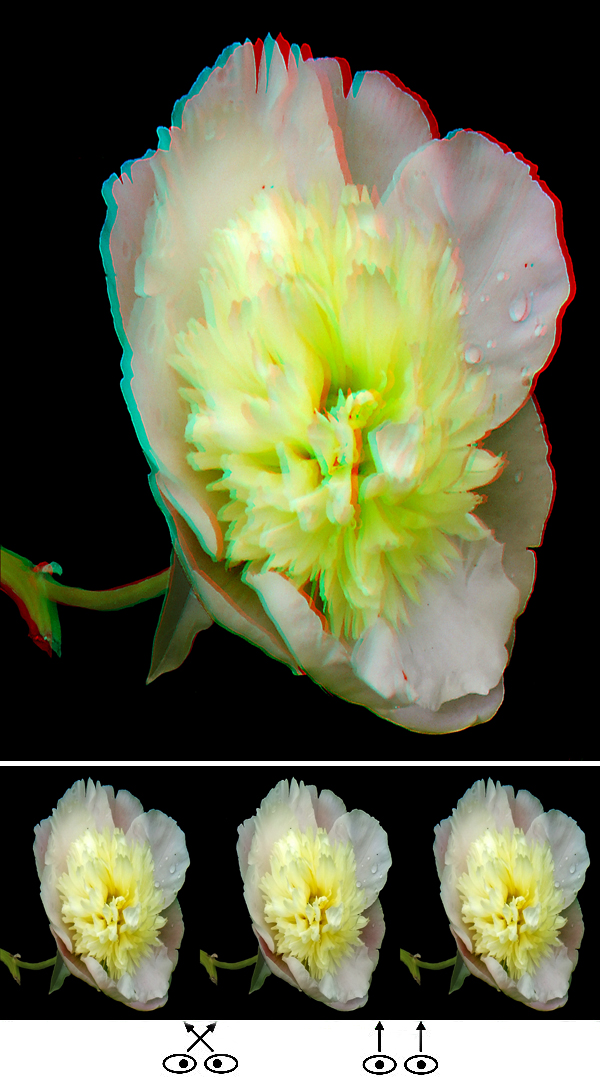 Peony

Hi All,
I believe this to be a peony, although I'd welcome any further description or correction on the subject. I saw these at The Buchart Gardens in Victoria, B.C., but this one was photographed on Salt Spring Island, a short ferry boat ride from there.
I was shot with a Fuji W3, Cyclopital macro attachment and frame sides for phantogram processing. It's presented as a Dubois anaglyph, which I've found often works better for plants.
Barry Rothstein
I send out a weekly email of these. If you'd like to be included, please go to the contact page and send me an email.
Previous Images of the Week