Image of the Week
08-15-2015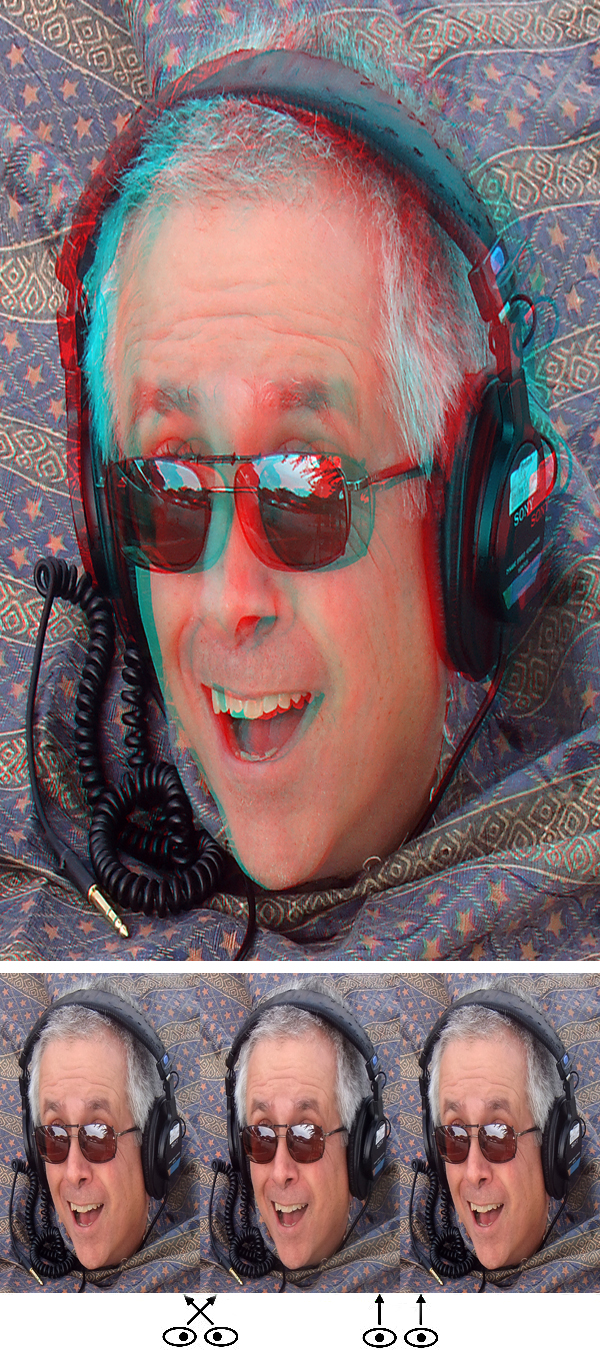 Stereographer and Radio DJ Abe Perlstein

Hi All,
I started off a west coast roadtrip this past May with a stop in Morro Bay. There I hung out and did some shooting with friend and fellow stereographer Abe Perlstein. Abe is well known in the 3-D world. Google his name and you'll find an extensive string of his fine photography and other interests.
A true central coast character, music lover and promoter, Abe has a weekly radio show, "Tuesday Lunch with Abe Perlstein" from noon to 4:00 pm (pacific time). Check him out at 97.3 FM The Rock — Estero Bay Community Radio. For a great eclectic mix of great rock, pick him up via podcast, or even call in to the listener line at 805-772-2037.
I was a guest on his May 26 show, and offered to do phantogram headshots in the parking lot after the show. Aside from Abe we had one taker, another DJ on the station known as Dead Air Dave.
Barry Rothstein
I send out a weekly email of these. If you'd like to be included, please go to the contact page and send me an email.
Previous Images of the Week