Image of the Week
01-01-2022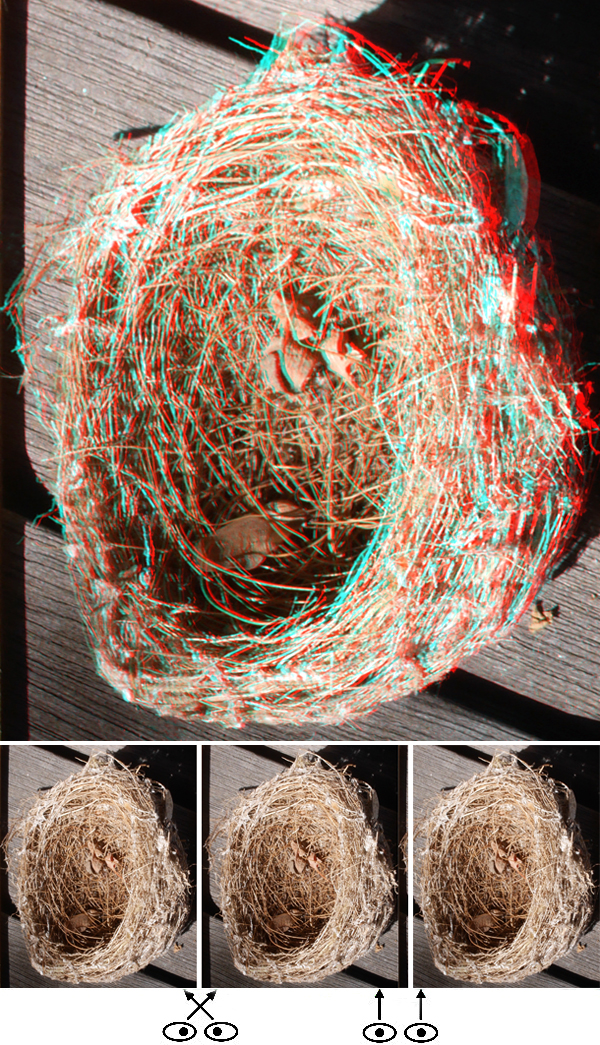 Hope for the New Year

Hello Friends,
I found this tiny nest on the ground not too long ago on a gusty October afternoon, its former inhabitants not in sight. Despite sitting and drying for months, it's still soft and supple, entirely flexible. It weighs almost nothing. We think it's a hummingbird nest. The actual width of this image is approximately three inches (7.5 cm). I shot it with a Panasonic Lumix GX7 with 3-D lens, and used frame sides for phantograms processing.
This is a good phantogram image for adding some real elements to the image and seeing them blend in. If you can view this on a tablet, lay the tablet flat on a tabletop and view from back at an angle. Or else you're welcome to print it out and try it that way.
Happy new year 2022! I think that a lot of us would like to quickly put 2021 behind us, hope for better in 2022, but I'm not so sure. Good, bad, fortunate, tragic, these are all years of our lives. The past year, two, six have been terrifying, vibrant, wonderful and horrible. I suspect 2022 will be much the same.
I go into the new year with hope that we can somehow get past the things that polarize and divide us, that more people will be able to see past the noise.
Wishing you all the best,
Barry Rothstein
I send out a weekly email of these. If you'd like to be included, please go to the contact page and send me an email.
Previous Images of the Week