Image of the Week
05-11-2019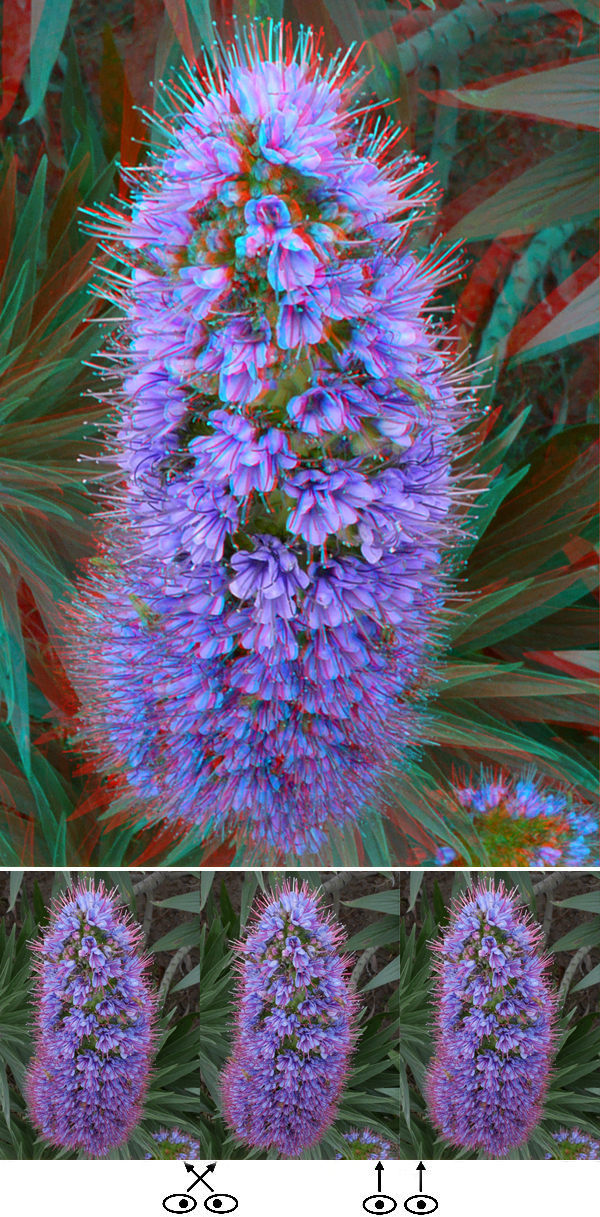 Neighborhood Blossom

Hi All,
I'm not sure what this this plant is, I find them fairly often in our neighborhood. If someone knows please tell me. They're beautiful and intricate, great 3-D subjects. It was shot with a Panasonic Lumix GX7 with a 3-D lens and frame sides for phantogram processing.
Welcome to this blog to people I met today at MacArthur Park in Long Beach at the Literacy Fair where I was giving out some of my books. Enjoy!
Next weekend I'll be returning to Maker Faire in San Mateo doing head shot phantograms of those willing to be shot and help process the images. Stop by and say hi if you're up there.
Barry Rothstein
I send out a weekly email of these. If you'd like to be included, please go to the contact page and send me an email.
Previous Images of the Week