Image of the Week
10-23-2021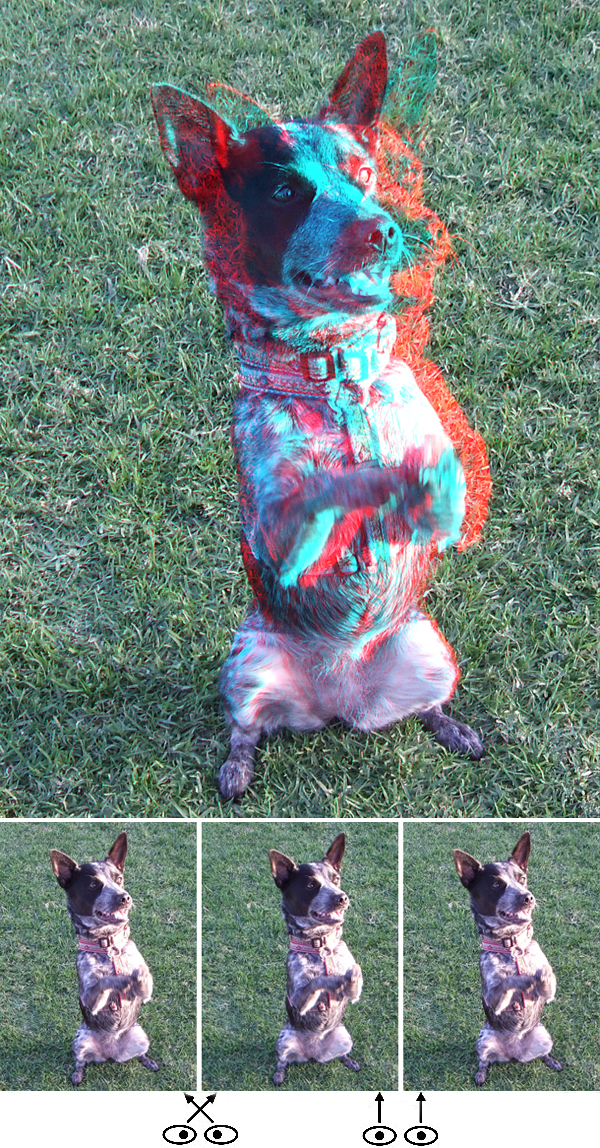 Sitting Pretty

Hello Friends,
This is Luna "sitting pretty". Sitting pretty is a term I remember from early childhood, a dog sitting up and holding, perhaps begging. Luna is pretty good at it.
It was a fairly lucky point and shoot shot with a Fuji W3. I worked it into a phantogram by laying out approximate corners for the right eye image and matching up blades of grass in the right eye image.
Watching baseball so can't talk longer. Wishing you great autumn weather.
Barry Rothstein
I send out a weekly email of these. If you'd like to be included, please go to the contact page and send me an email.
Previous Images of the Week