Image of the Week
02-21-2015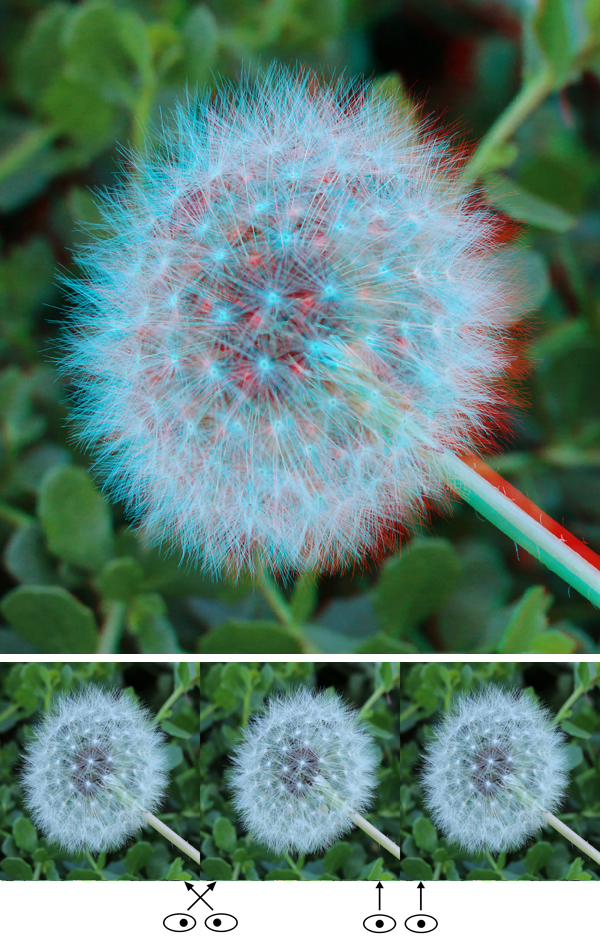 Dandelion Puff Ball

Hi All,
As previously mentioned, I'm a sucker for dandelions. I shot this one with a Canon 70D, a macro lens that came with it, a slidebar, and frame sides for phantogram processing. The day was cloudy so the light was diffused.
Those in the know, my fellow stereography geeks, will tell me that I've got a window violation in the stem coming through the right side of the image. True. But I don't know that it can be helped, if I keep true to the phantogram nature of processing this. The subjects of the shot, the puff ball and stem, were positioned well above the frame side. Despite this imperfection I hope you still enjoy it.
Barry Rothstein
I send out a weekly email of these. If you'd like to be included, please go to the contact page and send me an email.
Previous Images of the Week