Image of the Week
01-20-2018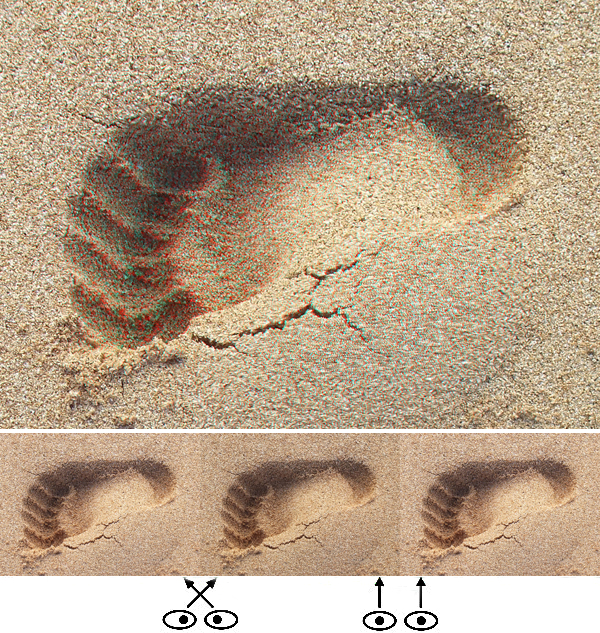 Footprints

Hi All,
Phantograms can rise dramaticall off the page, but they also can sink down below the page, or do both in the same image. Two other examples of them sinking below can be found by clicking here or here. I took this shot a couple of days ago on Kauai with a Fuji W3 and approximated it into a phantogram.
Today women will be marching in cities across the USA, focused largely on voting, amassing electoral power. I stand with these women, and am happy to have a job in the effort. Check out OCBlueWave.org if you live in Orange County or LBBlueWave.org if you live in Long Beach. These websites are intended to enlist volunteers to help turn republican congressional districts blue in the 2018 mid-term elections. I built the websites an will be working on organizing.
Barry Rothstein
I send out a weekly email of these. If you'd like to be included, please go to the contact page and send me an email.
Previous Images of the Week