Image of the Week
09-02-2017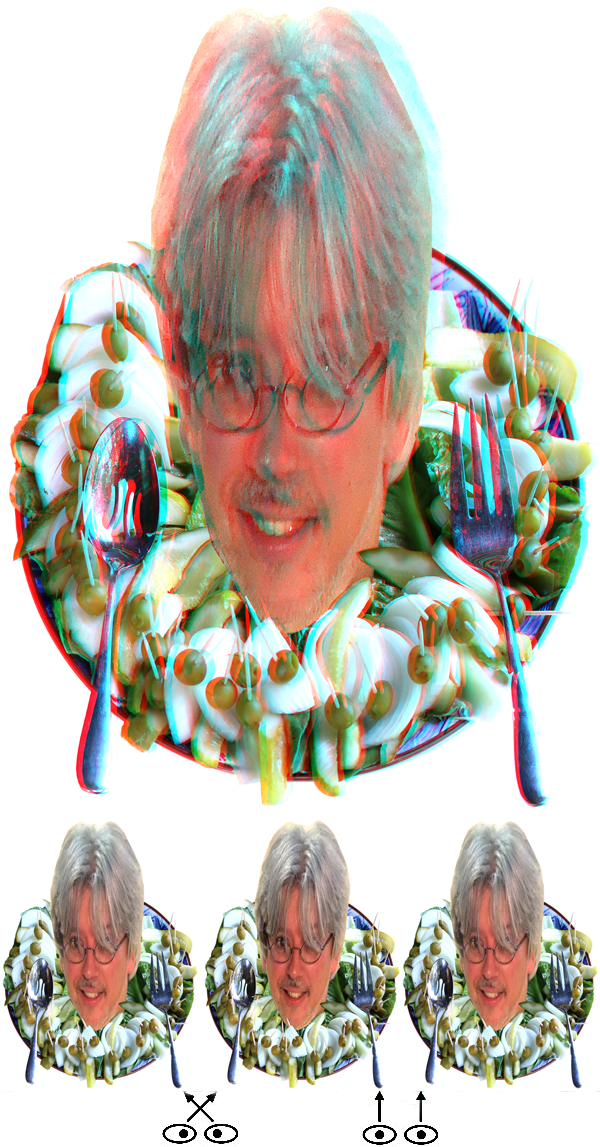 To Serve Man
Hi All,
This image is one of four composite phantograms I exhibited at the recent 3D-Con in Irvine. It combines a relish tray of pickles, onions and olives with the disembodied head of Eric Kurland. Eric is well known in the 3-D world for his techical genius and for having created the non-profit foundation 3-D Space.
Many of you will recognize the title of this email from the old series "Twilight Zone". Barry Rothstein
I send out a weekly email of these. If you'd like to be included, please go to the contact page and send me an email.
Previous Images of the Week