Image of the Week
06-02-2012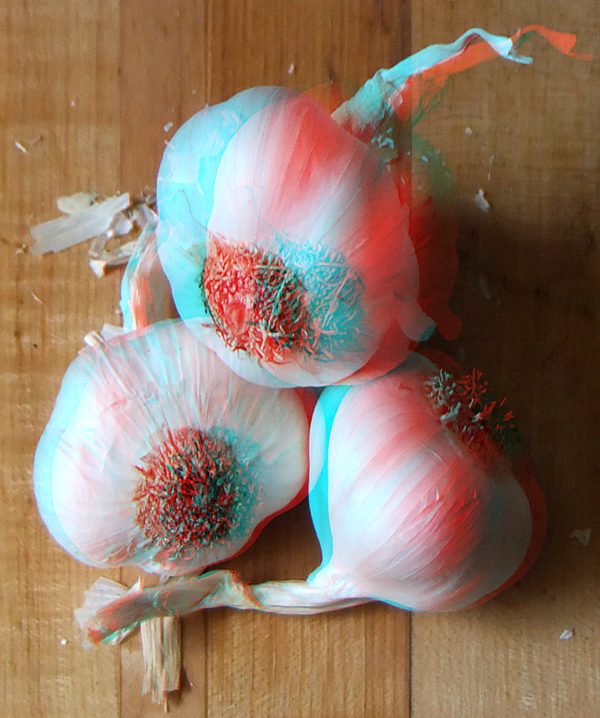 Garlic

Hi All,
I'm happy to say that the deadline for my phantogram competition is now in the past, and I can stop begging for entries. I've compiled them for the judges, so before too long I'll be able to announce and exhibit the winners.
In my laziness despite the self-imposed need to provide a weekly image, I sometimes just look around and see what presents itself, hence the garlic. I love to cook with both garlic and onions, and tend to distrust dishes that don't contain either one.
This is a simple shot using a butcher block surface as backdrop. It is a phantogram, and so I invite you to print it out so as to lay it down and view it properly. Better yet, it will look great on an iPad or other RGB viewing device.
Barry Rothstein
I send out a weekly email of these. If you'd like to be included, please go to the contact page and send me an email.
Previous Images of the Week