Image of the Week
03-28-2015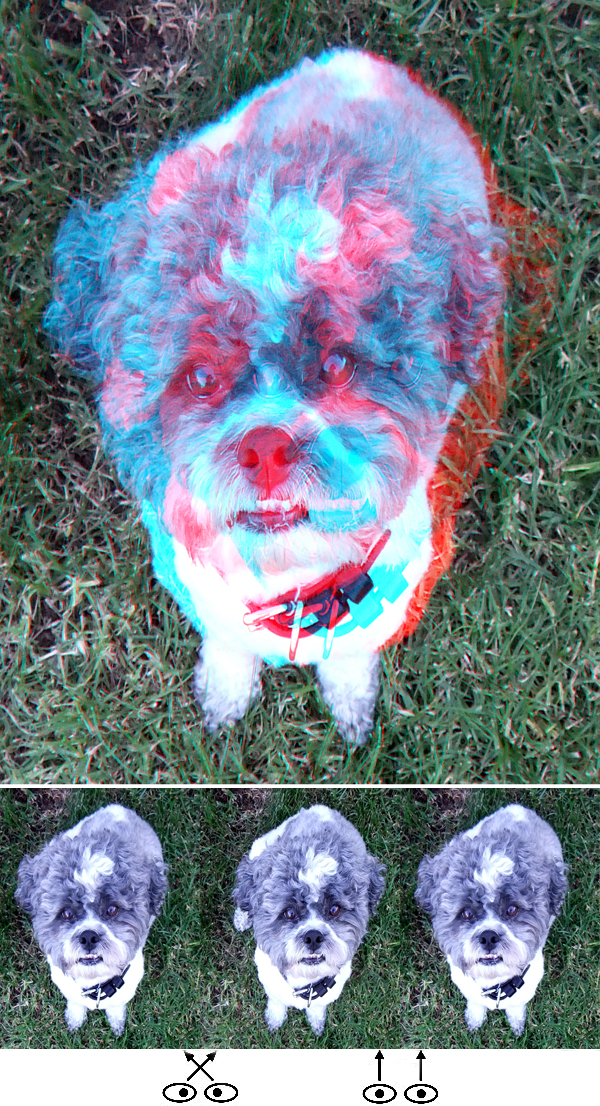 Tall Shot of a Short Dog

Hi All,
Say hi to Beau, one of our neighborhood dog pack. This is a very steep phantogram, perhaps 75-80 degrees relative to the ground. I hope you enjoy it.
Last week's image described one type of retinal rivalry (your right and left eye telling you different things) involving using reds in anaglyph images. This image exhibits another type. Your left eye can see Beau's right rear foot, but it's blocked from view of your right eye by Beau's head.
For anyone wanting to consider different types of retinal rivalry, check out Jeff Boller's article, "The Seven Deadly Retinal Rivalries", from last year. It can be found by clicking here.
Barry Rothstein
I send out a weekly email of these. If you'd like to be included, please go to the contact page and send me an email.
Previous Images of the Week