Image of the Week
02-16-2013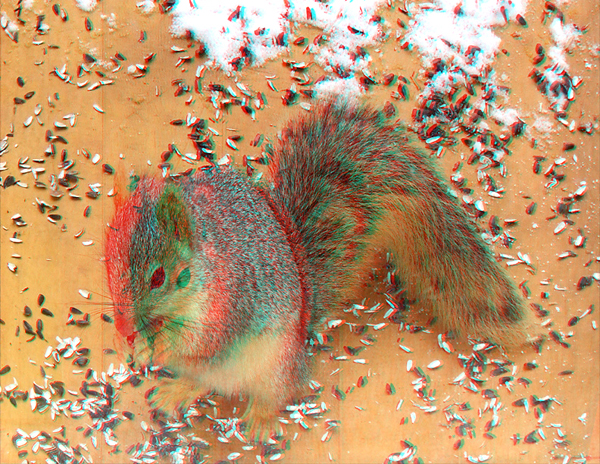 Squirrel -- by David Tank

Hi All,
I've gotten to know David Tank over the past few years of NSA conventions. During that time he's produced two 3-D books and has others to his credit. His imagery has steadily improved, and he's added phantograms to his abilities. You can learn more about him at http://www.planertcreekpress.com/gallery/index.htm.
For this image he set up a shooting trap and waited patiently for his subject to comply. It is a phantogram, so best viewed back from an angle.
Barry Rothstein
I send out a weekly email of these. If you'd like to be included, please go to the contact page and send me an email.
Previous Images of the Week