Image of the Week
03-20-2021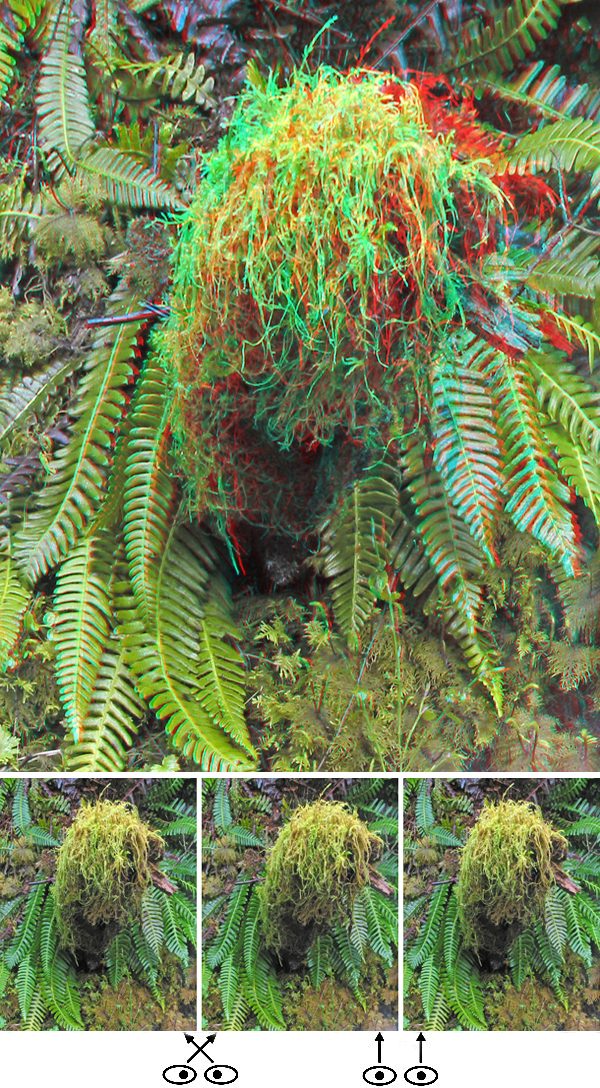 Supporting Branch

Hello Friends,
This shot was taken in the rain forest near Lake Quinault Lodge on the Washington state peninsula, lush rain forest greenery supported by what's left of a rotted and fallen tree. I took this shot with a Canon G2 camera using a home-made slide bar, and metal picture frame sides for phantogram processing. The actual image size was approximately 12" wide by 16" tall. Had I been more adept at producing anaglpyhs then, this might have appeared in my first book, Phantograms from Nature, in 2005.
While I don't intend to rant regularly I still expect to comment on important issues. One is the need of passing a voter rights bill to counteract all the old and new voter suppression legislation passed by republicans in the state governments they control. Rather than trying to appeal more broadly to voters, instead they try to make it harder for non-whites to vote. Passing voter rights legislation will require making changes to senate filibuster rules, difficult but certainly not impossible.
It seems we've turned a corner on Covid 19. For the first time in a year, we hosted an indoor dinner with another vaccinated couple last night, un-distanced and un-masked. It felt strange and very good. I'd like to think we'll reach maskless normalcy by the end of the year in restaurants, theatres and other venues.
This past week the shootings in Atlanta brought shock and sadness to all of us, and fear especially to people of Asian heritage. Bigotry and violence toward identifiable "not-us" people is unacceptable. We all belong here, all but native Americans came of immigrant stock, and should all be able to walk and live without fear.
Stay safe,
Barry Rothstein
I send out a weekly email of these. If you'd like to be included, please go to the contact page and send me an email.
Previous Images of the Week