Image of the Week
10-15-2016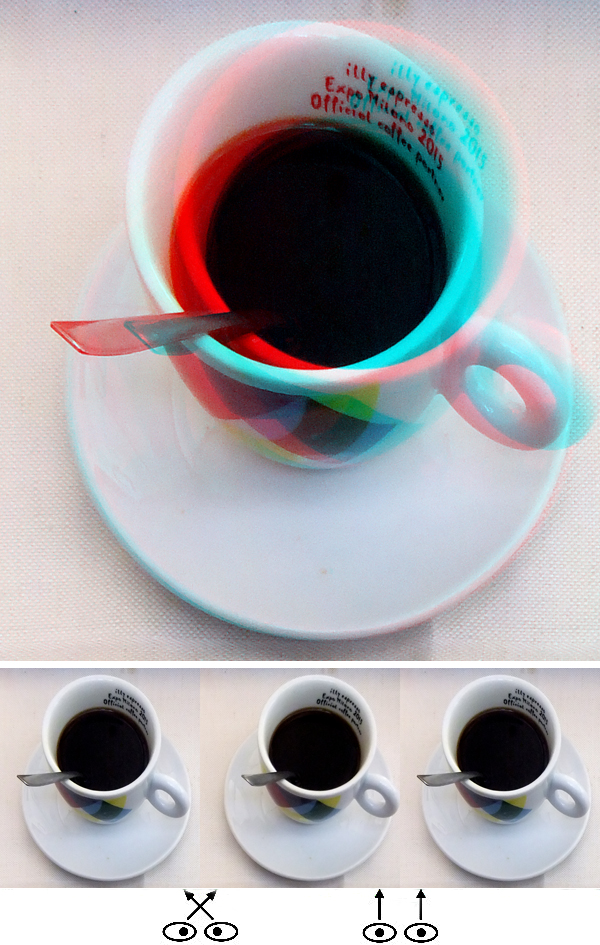 Caffè Americano at Bottega Italia

Hi All,
It's around 4:00 am in Rome as I write this. We've been here three days, leaving tomorrow for Tuscany, and our sleeping pattern is still pretty strange. We force ourselves to get up and go to sleep at somewhat normal hours, but seem to need a three hour nap around four in the afternoon, and often we're up at strange hours in between midnight and the morning.
I took this shot at a cafe called Bottega Italia, en route to the Galleria Borghese, an art museum housed in the former Villa Borghese Pinciana. It's collection of paintings and sculpture are remarkable. If you visit there, be sure to get your tickets in advance, as they typically sell out each day. They kindly allow non-flash photography there, so expect to see some of their sculpture in future image-of-the-weeks.
This image was shot hand-held with a Fuji W3, using a book and some sugar packets to make for phantogram frame sides. Lighting wasn't great, but still kind of fun.
Barry Rothstein
I send out a weekly email of these. If you'd like to be included, please go to the contact page and send me an email.
Previous Images of the Week