Image of the Week
05-10-2014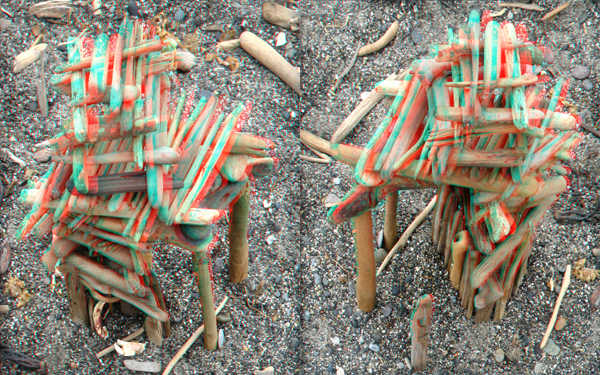 My house at the beach

Hi All,
In 2010 I drove up the west coast alone and revisited a lot of the spots where I took photos for Phantograms from Nature in 2005. This shot was taken on the beach at Patrick's Point in northern California. I implore anyone driving by there to stop and spend some time.
These shots are of a cool beach sculpture I found there, the same structure taken from opposite sides My compliments to the unknown artist.
If you'd like to see the original shots and work these phantograms for yourself, email me back and I'll email them to you.
Next weekend, May 17-18, is Maker Faire in San Mateo, the "greatest show and tell on earth".
Barry Rothstein
I send out a weekly email of these. If you'd like to be included, please go to the contact page and send me an email.
Previous Images of the Week