Image of the Week
12-07-2019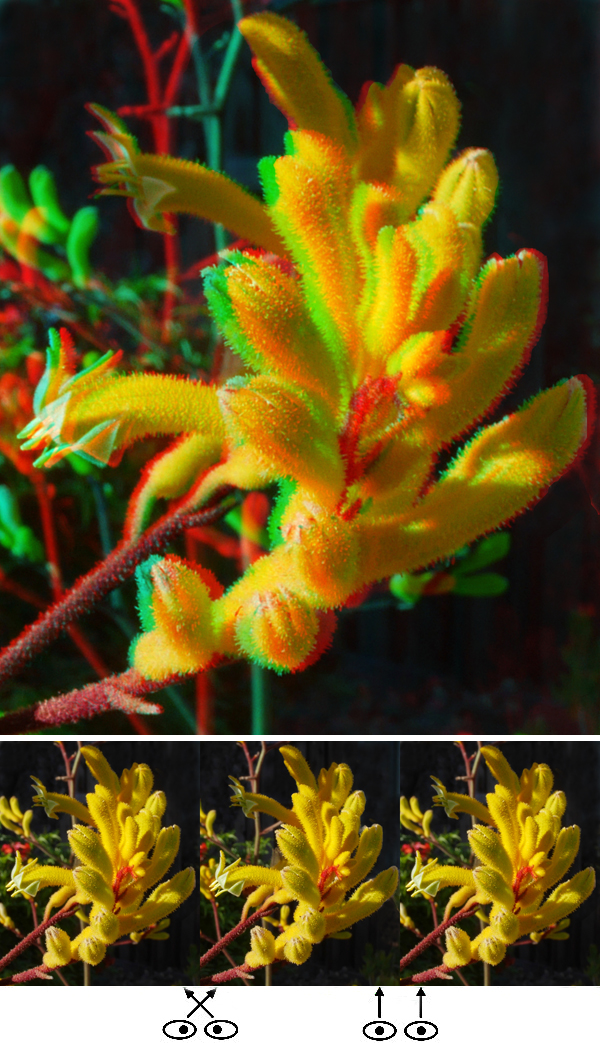 Something's Paw?

Hi All,
This is a shot from within a block of our house in Long Beach. Looking it up online I'm not sure if it's Monkey's Paw, Cat's Paw, Kangaroo Paw, or whatever. They're irridescent and vibrant. I've seen them in yellow such as these, orange and red. I'd welcome input on exactly what it is.
They're challenging for anaglyph (red-cyan glasses), so I hope you can freeview the images below the anaglyph. I took this shot with a Panasonic Lumix GX7 macro camera with a 3-D lens and used frame sides for phantogram processing. The image is approximately 3 inches wide.
Barry Rothstein
I send out a weekly email of these. If you'd like to be included, please go to the contact page and send me an email.
Previous Images of the Week