Image of the Week
05-12-2012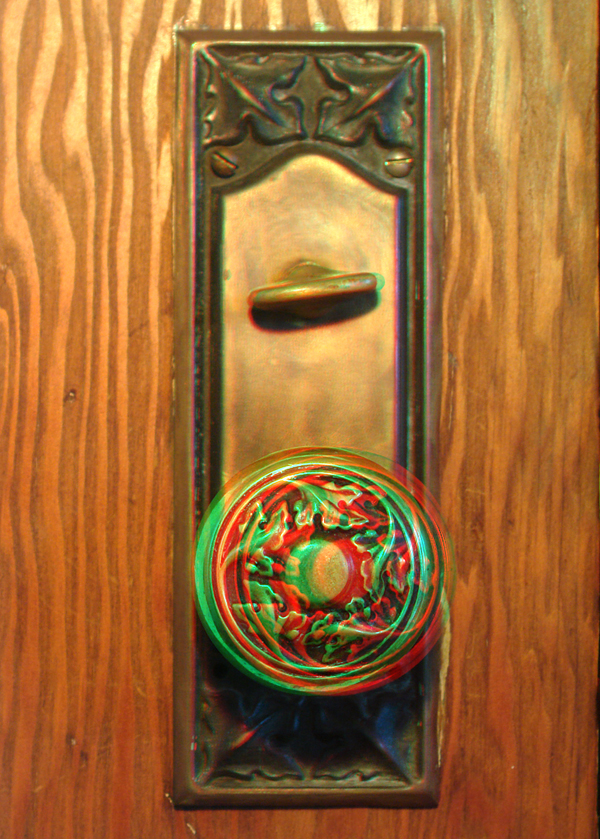 Doorknob - A Phantogram?

Hi All,
While a phantogram by definition is shot at an angle relative to its backdrop, what angles are acceptable? I've come to consider any angle is fine, including straight on. Perhaps it's only a hickup of my overactive imagination, but I've come to believe that there's considerable power in having a reference frame surrounding a subject, and using that frame to crop images so as to neutralize the effects of perspective.
Is this a phantogram? Decide for yourself.
Next weekend, May 19-20, come see us at Maker Faire in San Mateo, often described as "Burning Man for Geeks." Whether in its original home in San Mateo, during the summer in Detroit, or in the fall in New York, Maker Faire is a place for fun and amazement, a celebration of art, culture and technology.
I'm extending the entry deadline of the "First Annual Inter-Galactic Phantogram Competition and Exhibit" to May 31, 2012. Details are at http://www.3ddigitalphoto.com/phantogramcompetition.asp along with a link to the image uploader. A Cyclopital Macro attachment will be given to the first place winners in four categories.
Barry Rothstein
I send out a weekly email of these. If you'd like to be included, please go to the contact page and send me an email.
Previous Images of the Week