Image of the Week
12-21-2013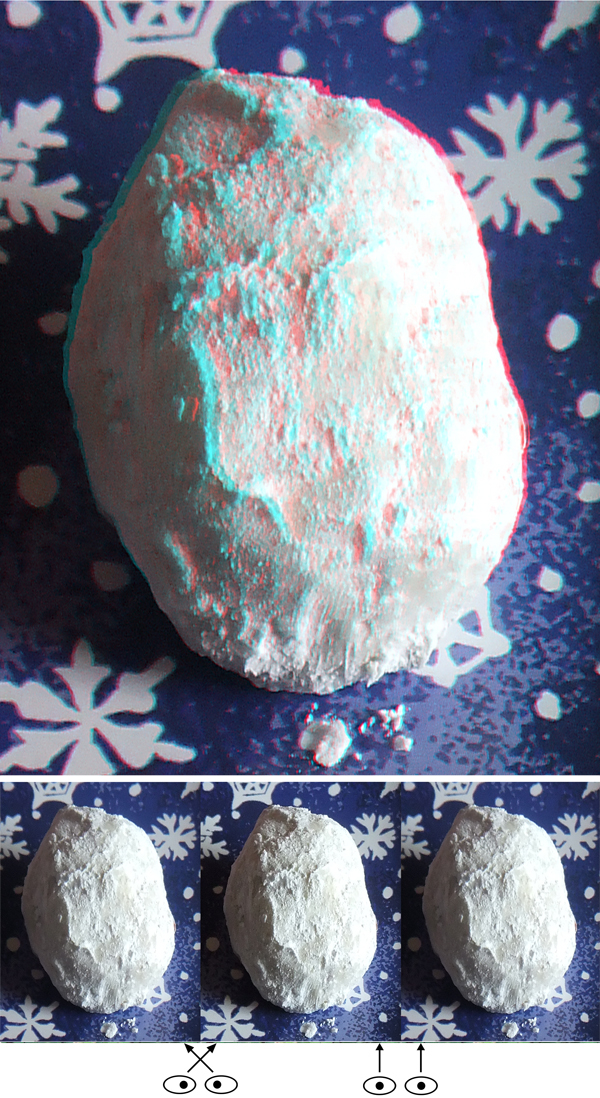 Mexican Wedding Cakes
Hi All,
Sorry, but tis the season. I grew up knowing of these as Mexican Wedding Cakes, and they we're one of my mom's favorites. Ours too, for my sisters and me. On the internet I've also found them described as Russian Tea Cakes and Powder Pecan Cookie Balls. By any name, they're just as sweet, full of butter and sugar.
This one was made by my neighbor Pete across the street, and was as good a rendition as I've ever had. As to a recipe, you're on your own.
SHOPPING ALERT!! Weather permitting, tomorrow (Sunday 12/22/13) I'm going to try a garage sale style "3D Art & Gift Sale" with my books, cards and other fun stuff (hologram Christmas tree glasses too) at prices way too cheap. Drop by between 10am and 1pm at 601 Ohio Avenue in Long Beach.
Barry Rothstein
I send out a weekly email of these. If you'd like to be included, please go to the contact page and send me an email.
Previous Images of the Week