Image of the Week
10-31-2021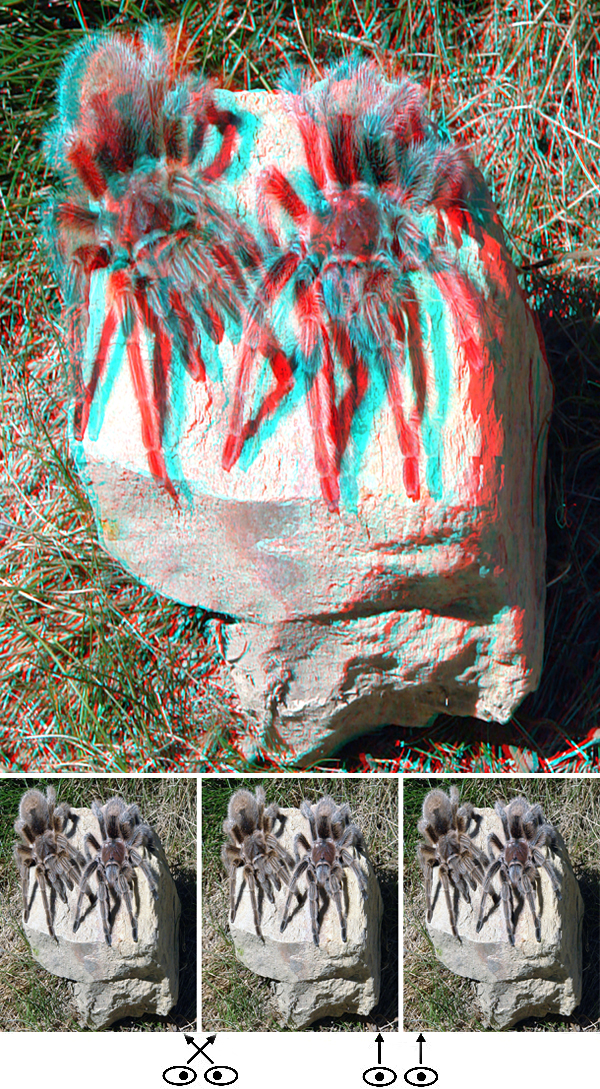 Chilean Rose Haired Tarantulas

Hello Friends,
Happy Halloween! Not too scary unless you've got some arachnaphobia issues. I like spiders, since they eat some of the more annoying insects.
I dug this shot out of my volumous archives. It was taken in early October, 2007, one of many shots I took with my brother-in-law's brother-in-law's son-in-law, Thoreson Pape. For many years Thor's work has been handling and showing his reptiles at events under the business name Thor's Reptile Family in Chino, California. His website is https://thorsreptilefamily.com/.
At the time I was working on "Eye-Popping 3-D Pets" for Chronicle Books. I took this shot with a pair of Sony R1 cameras, using a Lanc Shepherd to synchronize them, and frame sides for phantogram processing.
Barry Rothstein
I send out a weekly email of these. If you'd like to be included, please go to the contact page and send me an email.
Previous Images of the Week