Image of the Week
02-23-2013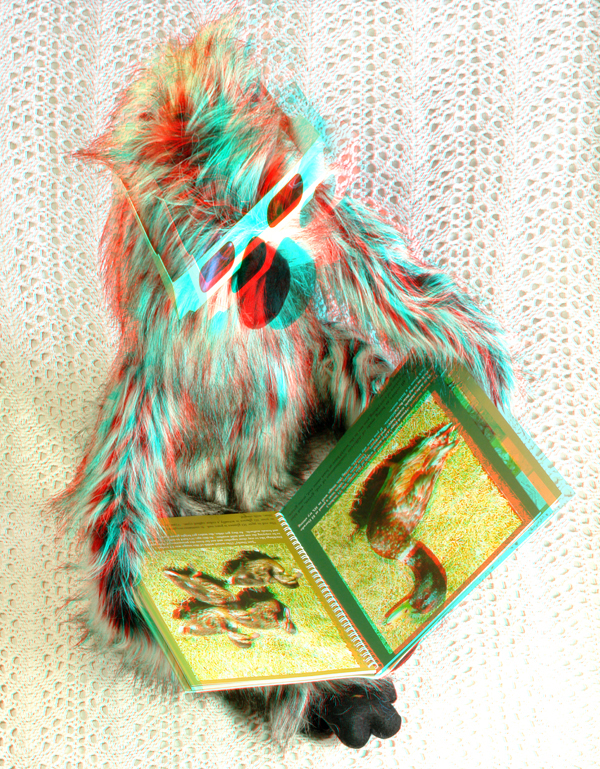 Puppet -- Cuddly Critters by Cheryl Guth

Hi All,
This weeks image is coming out a little early, mainly to make note of the event we're attending this weekend, the Fountain Hills Great Fair. We've been exhibiting at their festivals for the past few years, as Arizona in the winter provides a perfect demographic: grandparents who believe in books and still send out greeting cards. For any of you on this email list, I invite you to drop by, and I'll give you a free greeting card of your choice.
The charming reader pictured here is the creation of Cheryl Guth, of www.CuddlyCritterPuppets.com. Cheryl has been a neighbor of ours the past few times we've been at the festival, so we're looking forward to seeing her again. Her puppets are wonderful and very reasonably priced, so check her out.
Also note: Next weekend on Saturday, March 2 from noon to 3:00 pm, I'll be providing a phantogram workshop at my home in Long Beach. Email me if you're interested in attending.
Barry Rothstein
I send out a weekly email of these. If you'd like to be included, please go to the contact page and send me an email.
Previous Images of the Week