Image of the Week
01-26-2013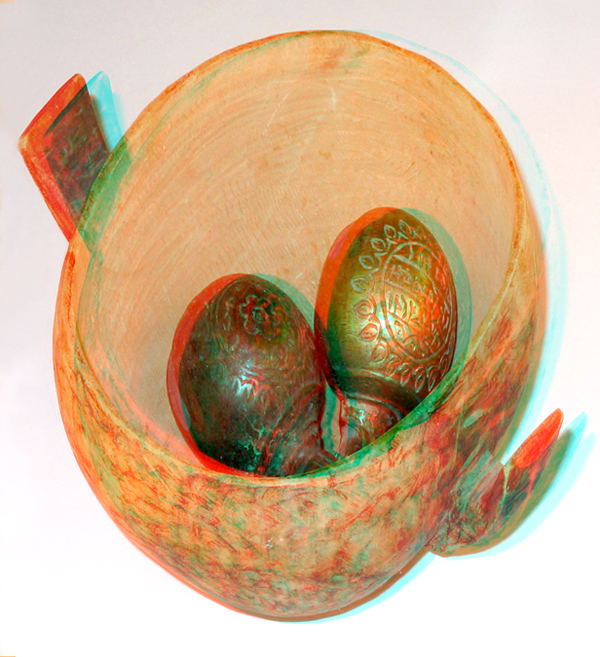 Percussion Instruments

Hi All,
Bowls, glasses, gourds, and many object with interior and exterior curves make for excellent subjects for phantograms. This one is among my earliest attempts at doing tabletop phantograms.
To anyone interested in producing phantograms for themselves, I'm very happy to announce that Masuji Suto has added a fine working phantogram module to StereoPhoto Maker, opening up the genre to those who don't have a full version of PhotoShop. The English Version 4.40 can be found at http://stereo.jpn.org/eng/index.html. Click here to get to his page, and then below on a tab for StereoPhoto Maker.
Instructions on how to use it are at http://www.stereomaker.net/eng/stphmkr/popup/index.html.
Barry Rothstein
I send out a weekly email of these. If you'd like to be included, please go to the contact page and send me an email.
Previous Images of the Week