Image of the Week
04-10-2021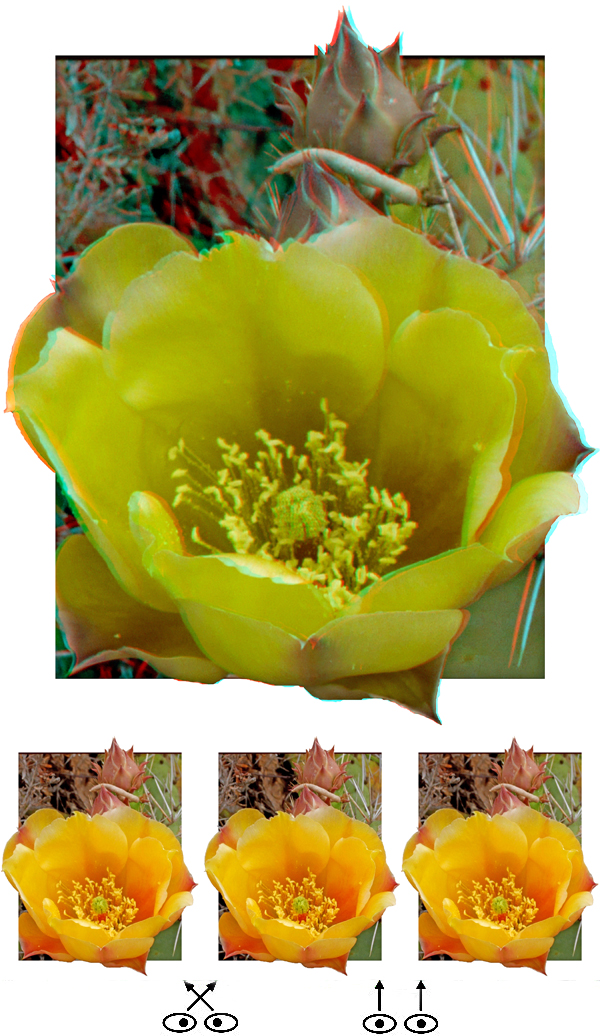 Prickley Pear Blossom

Hello Friends,
I took this shot today in the late morning in overcast light at the Bolsa Chica Wetlands a few miles from our house. I'm sure my friend Jim McManus could make a better anaglyph of it, but I try not to bug him too much. I shot it with a Panasonic Lumix GX7 with 3-D lens and frame sides for phantogram processing. This is a "half-color" anaglpyh. I'd strongly recommend the trails around this wetland, great for seeing exotic and common sea birds.
This is a macro phantogram, not bad, not great, a little soft on the focus. I think you'll enjoy it more if you can freeview one of the sets below. If you'd like to see my best macro work check out http://macrophant3d.com/. If you order the book use promo code 25 to get it for $25 including shipping in the USA, or with no promo code I'll include a copy of Phantograms from Nature. Either way they're great value and will provide a lot of stereoscopic fun.
Be well,
Barry Rothstein
I send out a weekly email of these. If you'd like to be included, please go to the contact page and send me an email.
Previous Images of the Week