Image of the Week
01-14-2012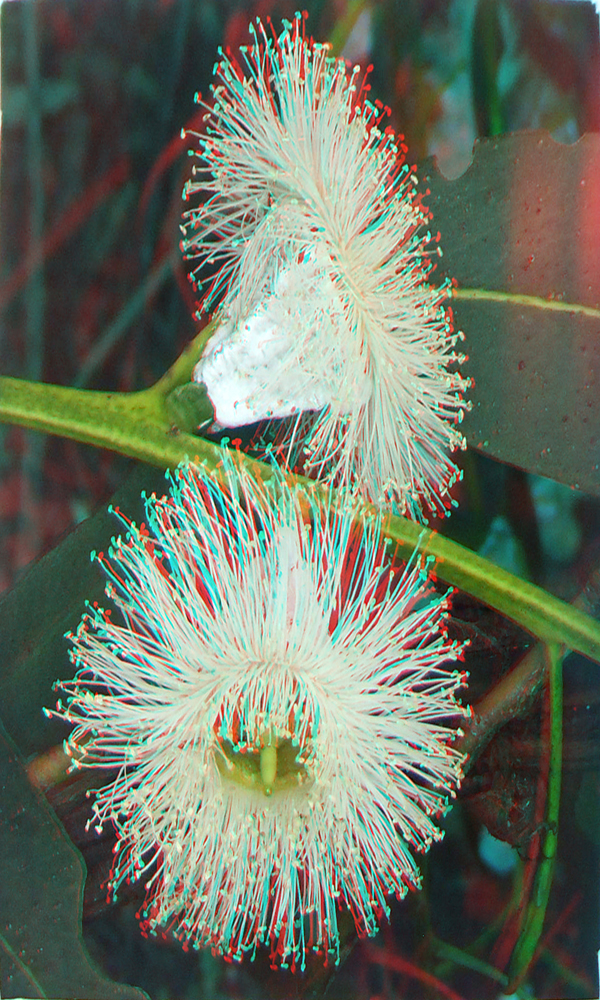 Eucalyptus Blossom at Gum Grove Park

Hi All,
Yesterday I played with my Fuji W3, Cyclopital macro attchment, and an inexpensive ring flash at Gum Grove Park in Seal Beach, California. There were so many fun shots, I was loath to just show one. So here's one. The rest can be viewed on my website by clicking here.
This image is a phantogram, and you're welcome to print it out, although it's just fine looking at it straight on. Enjoy!
Today I'm also announcing the "First Annual Inter-Gallactic Phantogram Competition and Exhibit". Details will follow over the next few weeks, and I hope many will participage. I'm figuring on a May 31 deadline for submission, with several categories, prizes, judges, and hopefully some exhibits.
Barry Rothstein
I send out a weekly email of these. If you'd like to be included, please go to the contact page and send me an email.
Previous Images of the Week