Image of the Week
09-03-2011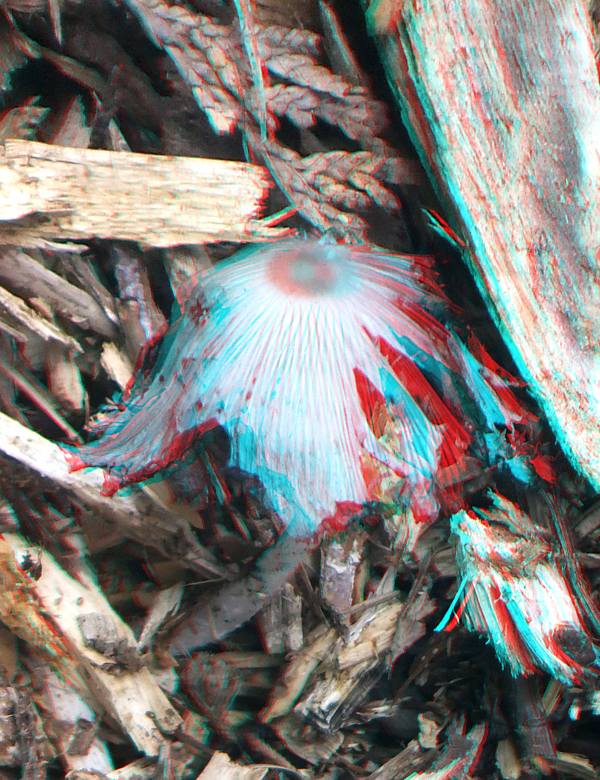 Woodchip Mushroom

Hi All,
A couple of weekends ago a bunch of my old and decaying college buddies met on Harstine Island in the Puget Sound, where we enjoyed for a few days of fun, good eating and debauchery. As we were leaving we spotted this on a pile of wood chips. While hardly representative of what you find on the island, it's often amazing what you find when you look around a little. If anyone can fill me in on what type of mushroom this is, I'd appreciate it.
This is a phantogram, so I invite you to print it out so you can see it back from an angle.
I send out a weekly email of images like this. If you'd like to be on the email list, email me at barry@3ddigitalphoto.com.
I send out a weekly email of these. If you'd like to be included, please go to the contact page and send me an email.
Previous Images of the Week