Image of the Week
07-20-2013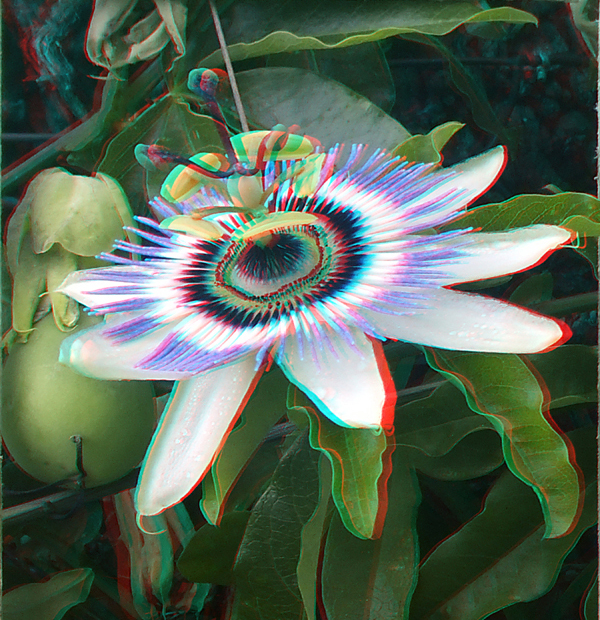 Passion Flower& Fruit

Hi All,
This is a passion flower shot I took across the street of my house. I love the variety, amazing beauty and three-dimensionality of passion flowers.
Once again I took this macro shot with a Fuji W3 and Cyclopital macro attachment, and frame sides for phantogram processing. Enjoy!
One quick note, I'll be participating in Bixby Knoll's (Long Beach, CA) First Friday Art Night on August 2 with an exhibit at the Esquire Grooming Barber Shop, at 4240 Atlantic Avenue in Long Beach. That Sunday I'll be holding a basic 3-D workshop there from 4-5 pm.
Barry Rothstein
I send out a weekly email of these. If you'd like to be included, please go to the contact page and send me an email.
Previous Images of the Week