Image of the Week
04-09-2016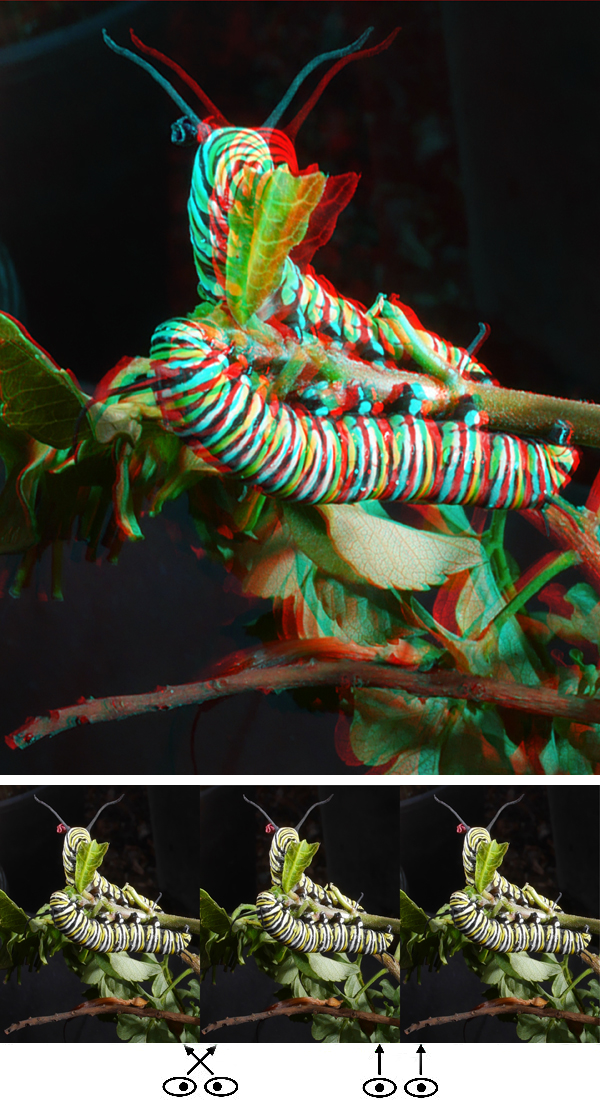 Monarch Caterpillars

Hi All,
Springtime here is in full process, including the monarch butterfly caterpillars see here on a milkweed plant, their prefered food.
I shot this with a Panasonic Lumix GX7 with their 3-D lens, a KuangRen macro twin light, and frame sides for phantogram processing. If you'd like to see how the original left-right images looked, click here.
Barry Rothstein
I send out a weekly email of these. If you'd like to be included, please go to the contact page and send me an email.
Previous Images of the Week