Image of the Week
03-29-2014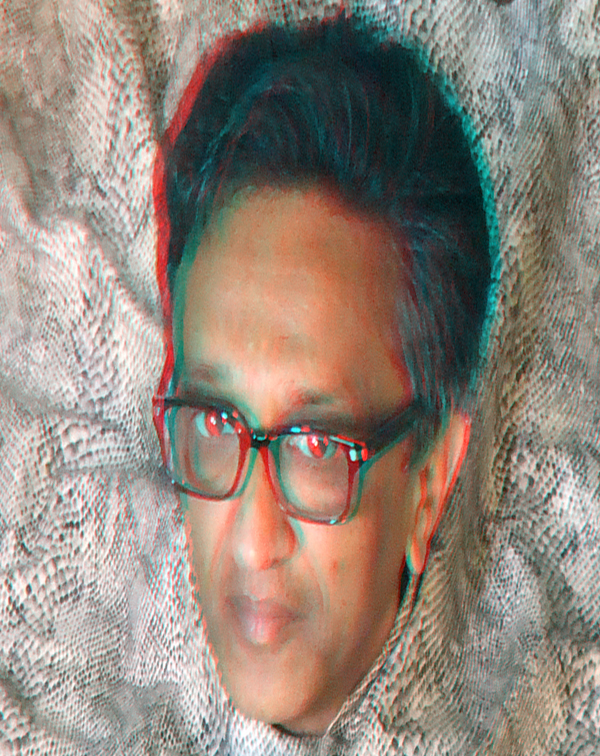 Andrew - Phantogram of a Soldier

Hi All,
Say hi to Andrew. He and another military buddy came to see the Interactive Exhibits at Los Angeles County Science Fair today. In addition to seeing a lot of cool stuff from JPL and NASA, a cool race car, 3-D printers, 3-D images, and a ton of other cool stuff. Game for almost any adventure, Andrew also got phantogrammed in the bargain.
The good news is: the Science Fair is open to the public TODAY, SATURDAY from 10:00 am to 5:00 pm. Pasadena Civic Auditorium, 300 East Green Street, Pasadena. All you'll get to see are the best science fair projects in our area this year, and then all the cool stuff in the Interactive Exhibits. Shyam Kannapurakkarran and I will be shooting and demonstrating how to make phantograms. This is a rare opportunity to have yourself or your kids eternalized in authentic phantogram splendor (for free). Betsy will be on hand to add support and sell books, cards, etc.
Coming soon:
April 12-13 I'll have a booth at the Los Angeles Times Festival of Books. PLEASE NOTE: Unlike the last few years I'll not be in the Children's area, but in more of a section for art books. Booth 968.
And on May 17-18 we'll be back at Maker Faire in San Mateo, the "greatest show and tell on earth".
Barry Rothstein
I send out a weekly email of these. If you'd like to be included, please go to the contact page and send me an email.
Previous Images of the Week