Image of the Week
11-03-2012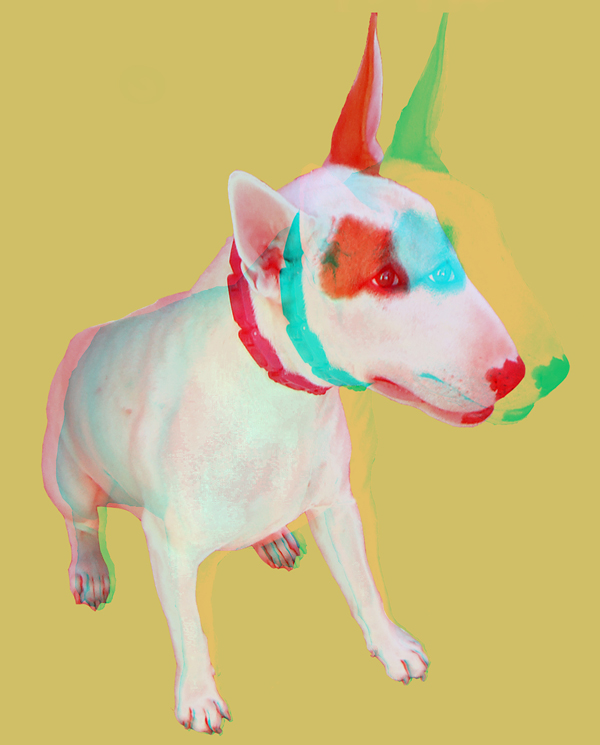 English Bull Terrier -- Stella

Hi All,
I found this photogenic pup at a neighborhood restaurant's anniversry party lately. Her name is Stella, and she's an English Bull Terrier. It was taken point and shoot with a Fuji W3. There were a great many distractions in the foreground and background of the original shots, so I found it best to isolate her onto a monochrome backdrop and then manipulate the image to resemble a phantogram.
You're welcome to print it out to see if properly back from an angle, or better yet view it on an RGB device such as an iPad or other tablet device.
Next weekend I'll be in Arizona for the Fountain Hills Great Festival, so please drop by and say hi if you're in the area.
Barry Rothstein
I send out a weekly email of these. If you'd like to be included, please go to the contact page and send me an email.
Previous Images of the Week