Image of the Week
03-30-2013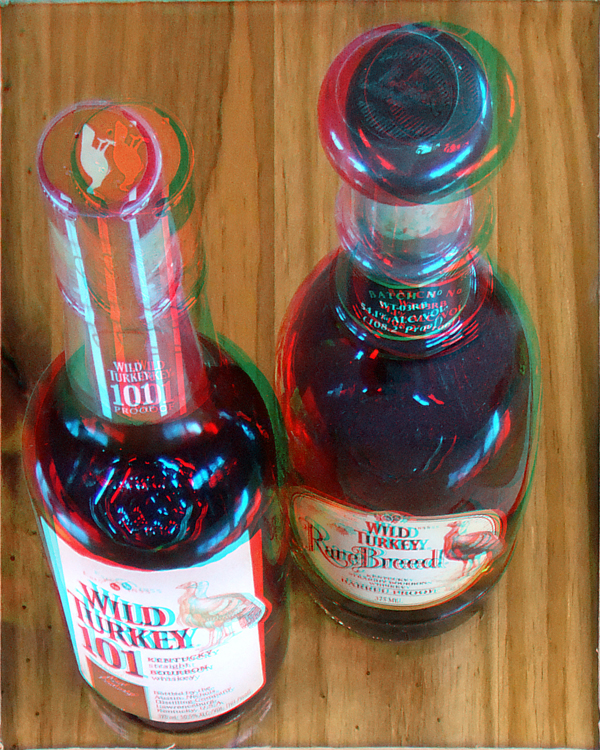 Wild Turkey -- at the distillery in Lawrenceburg, Kentucky

Hi All,
One of our stops on the outskirts of Lexington, Kentucky was the Wild Turkey Distillery in Lawrenceburg. The got a nice tour and a tasting of their bourbons as much as allowed allowed by law. Pictured is their best selling "101", a high octane mix, and their small single batch "Rare Breed". We chose to buy their 10 year old "Russell Reserve" (named after their chief distiller of around 60 years), and "American Honey", a bourbon mix infused with honey.
This was a point and shoot phantogram using a Fuji W3.
Barry Rothstein
I send out a weekly email of these. If you'd like to be included, please go to the contact page and send me an email.
Previous Images of the Week