Image of the Week
12-28-2013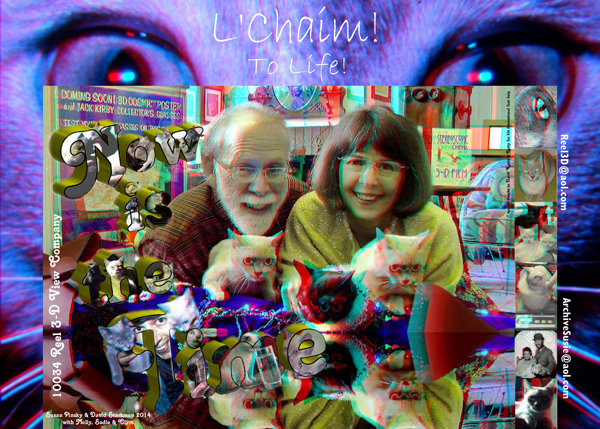 New Years Greetings -- by Susan Pinsky
Hi All,
Happy new year 2014. This week marks three years of my image-of-the-weeks.
This new years greeting was designed and executed by Susan Pinsky. She and her husband David Starkman have been producing and promoting stereography for many years. Dubbed the Queen of 3-D by Charles Phoenix and a close friend of Brian May of the band Queen, Susan is a sweetheart and friend to many in the 3-D world.
Barry Rothstein
I send out a weekly email of these. If you'd like to be included, please go to the contact page and send me an email.
Previous Images of the Week