Image of the Week
08-08-2015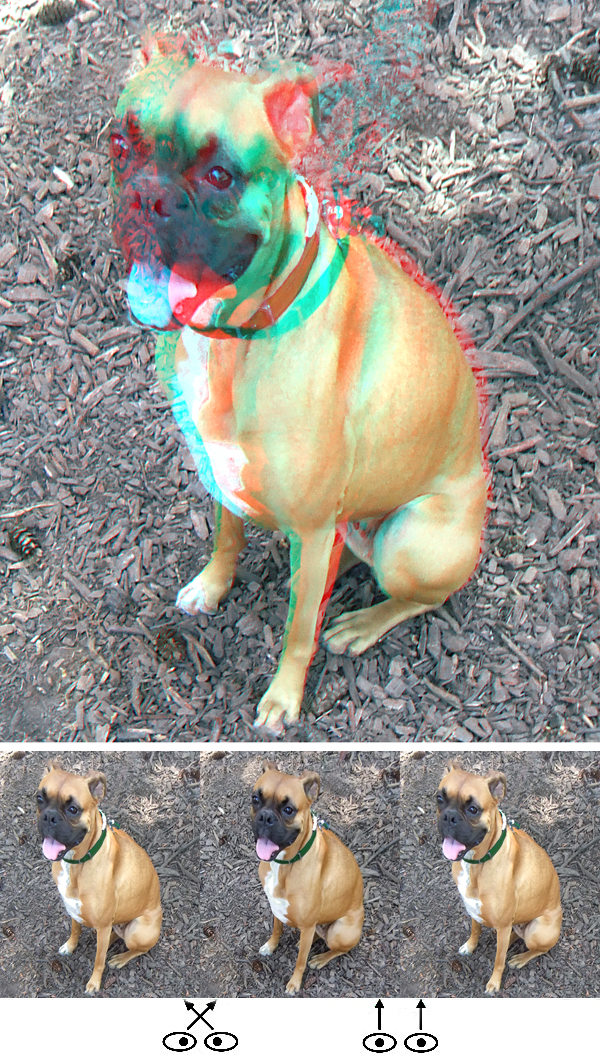 Boxer Puppy at Wilshire Park -- Portland Oregon

Hi All,
I've always been impressed with Portland, Oregon as a city with great outdoor spaces within and nearby, and warm, kind, accepting and tolerant people. It also hosted (although no longer does) a cool 3-D museum for several years.
Visiting Portland recently I found Wilshire Park near the house of a friend where we were staying. Rather than the typical heavily fenced off-leash dog parks found in many cities, this one simply had a general designated area for dogs to play off leash. Pepper and I were greatly impressed, and enjoyed a couple of walks and dog-play there. Although I didn't catch its name, or the name of its owners, this boxer puppy was happy to pose for a shot.
This was a point-and-shoot phantogram approximation shot with a Fuji W3 using environmental cues to match up the left and right images.
Barry Rothstein
I send out a weekly email of these. If you'd like to be included, please go to the contact page and send me an email.
Previous Images of the Week