Image of the Week
05-22-2021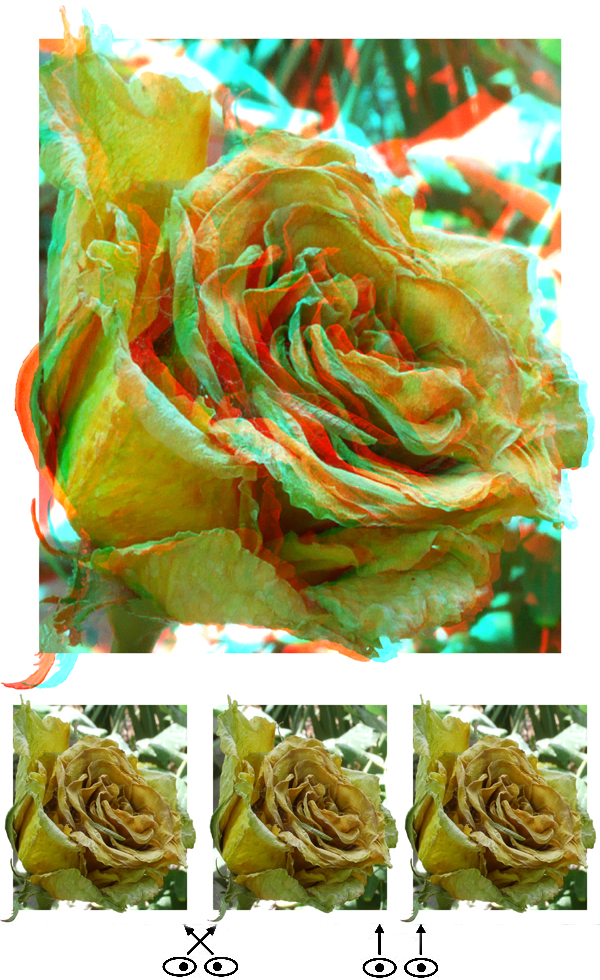 Inevitable Decay

Hello Friends,
We were in Las Vegas for a couple of days to see my sister sing in a show she produced, a tribute to the songs of Frank Sinatra, Judy Garland, Dean Martin, and Barbara Streisand. It was great fun.
Today we were at a garden walk at a friends house in Las Vegas. There I took a number of macro phantograms including this one of a wilting rose, as well as some others I'll share in the near future. I shot it with my Panasonic Lumix GX7 with 3-D lens and used frame sides for phantogram processing. I hope you like it.
Sorry to be so repetitive, .... but if you've not yet seen our new book, Macrophant 3D, you might consider it. It contains lots of good images, all viewable in your choice of anaglpyh, parallel or cross-eyed freeviewing. Info and ordering at http://macrophant3d.com/default.asp, and use promo code 25 to get yours delivered for just $25 (USA only).
Barry Rothstein
I send out a weekly email of these. If you'd like to be included, please go to the contact page and send me an email.
Previous Images of the Week