Image of the Week
06-08-2019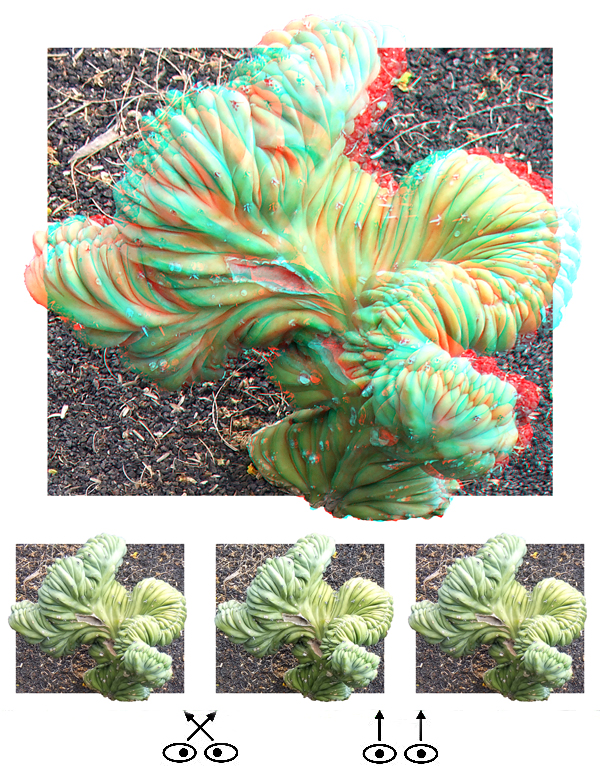 Cactus at Sunnylands

Hi All,
Recently we visted some friends in Palm Desert, California. We made a sidetrip to Sunnylands in Rancho Mirage, a remarkable place. According to their website, ... "For more than 40 years, Ambassadors Walter and Leonore Annenberg welcomed political, business, educational, and entertainment leaders to Sunnylands, their 200-acre winter home in Rancho Mirage, California. In 2001, the couple established The Annenberg Foundation Trust at Sunnylands to preserve the estate as a place where world leaders could meet to discuss issues of national and international importance."
If in the area this place is worth a visit. Their gardens are open to the public and feature some remarkable cacti, including this one, which stood approximately three feet tall. I shot it with a Fuji W3 and approximated it into a phantogram by matching up pixels in the left and right eye shots.
If you could tell me what type of cactus it is I'd appreciate knowing it.
Barry Rothstein
I send out a weekly email of these. If you'd like to be included, please go to the contact page and send me an email.
Previous Images of the Week