Image of the Week
04-11-2015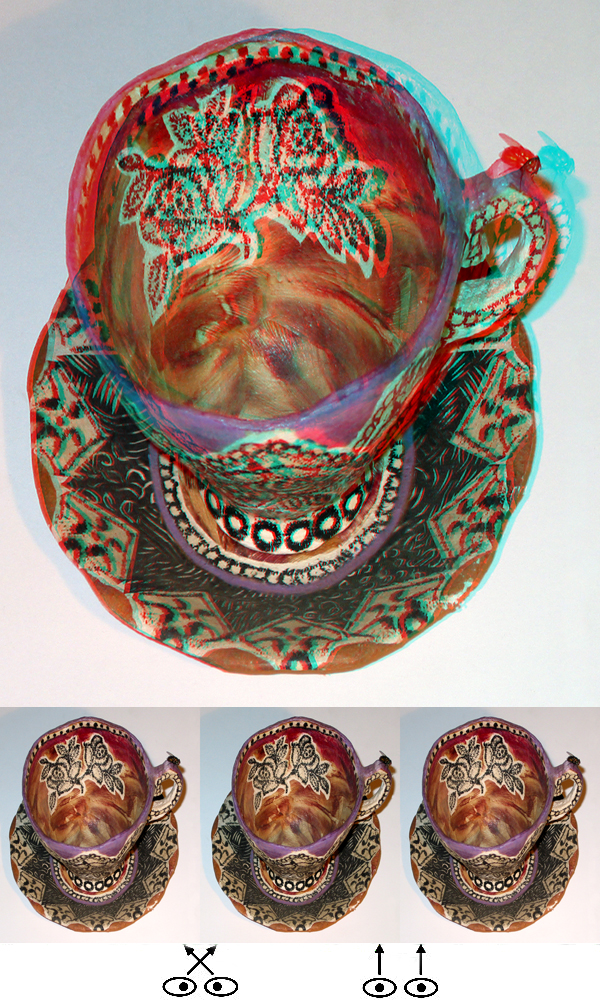 Teacup with Fly

Hi All,
This is one of my first phantograms, and easily one of my favorites. If not for this image I may have found them a passing fancy. This teacup is part of a faux tea service, a sculpted teapot and two cups, a tray, and arms that reach out of the wall holding the tray. Hand painted and much of its surface covered in rose petals, it was created by an amazing artist and friend, Kathy Gore Fuss, of Olympia, Washington. Check her out at http://kathygorefuss.com/.
It was also a lucky image. I shot the left and right eye shots it with a home-made slide bar, shoot, slide, shoot. It wasn't until I looked at the right eye shot and notice the fly, and cursed. They I saw the left eye shot, and was thrilled to discover that it hadn't moved.
Barry Rothstein
I send out a weekly email of these. If you'd like to be included, please go to the contact page and send me an email.
Previous Images of the Week