Image of the Week
05-30-2020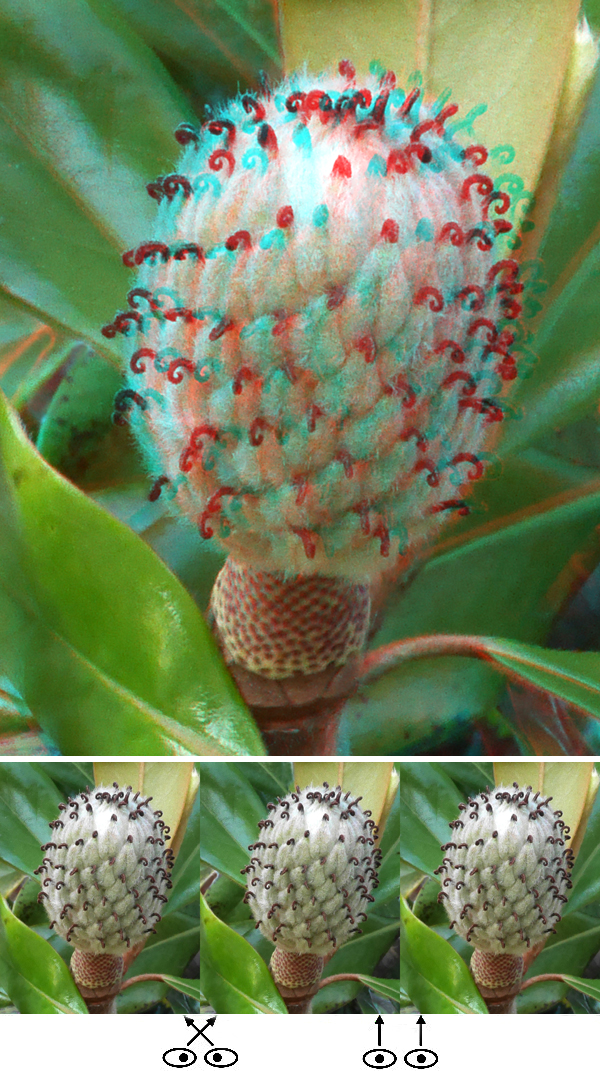 Magnolia Seed Pod

Hi All,
Our neighborhood is blessed with a fair number of magnolia trees, but it's only in the past few years I learned to recognize them. I remember tuning into National Public Radio at 8:50 on Friday mornings for several years to hear Red Barber's 10 minute weekly sports commentary with NPR host Bob Edwards. Red was a venerated, long time announcer for the Brooklyn Dodgers, the immediate predecessor of the even more legendary Vin Scully. Every spring Red would wax poetic about the coming of the magnolia blossoms. Now I know what he was talking about and admire his passion for them.
I took this shot with my Panasonic Lumix GX7, using frame sides for phantogram processing. The width of this image is approximately 1-1/2 inches.
This week I'd have liked to think of nothing other than the elegant beauty of magnolia blossoms and seed pods, but other events grabbed at my attention. For starters we passed the awful 100,000 mark on official coronavirus deaths in the USA, even that number no doubt a significant undercount. If that were not enough, we were galvanized by another well documented example of bigotry, brutality and death by police of a black man named George Floyd in Minneapolis. Frost that cake with an overflow of insideous tweets from our divider in chief, and it's enough to spoil anyone's appreciation for human life on this planet.
Wishing you all a fine, fun, safe and thoughtful weekend. We shall overcome some day.
Barry Rothstein
I send out a weekly email of these. If you'd like to be included, please go to the contact page and send me an email.
Previous Images of the Week